Puggy
Prototype - Rock Band Website
2017
During my
UI designer
training in 2016, I had the opportunity to work on a website prototype for the Belgian rock band
Puggy
. The project was carried out as a team and presented to the band members.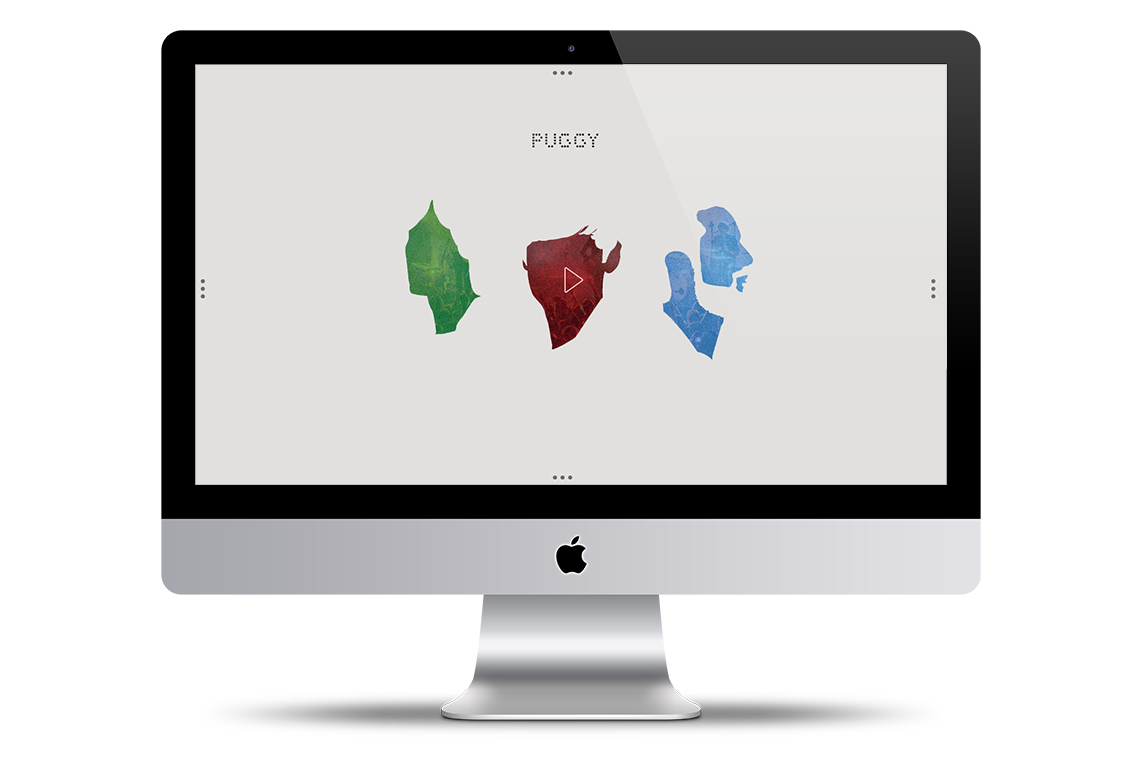 The website looks like Puggy's last album by reusing the same colors and minimalist visuals.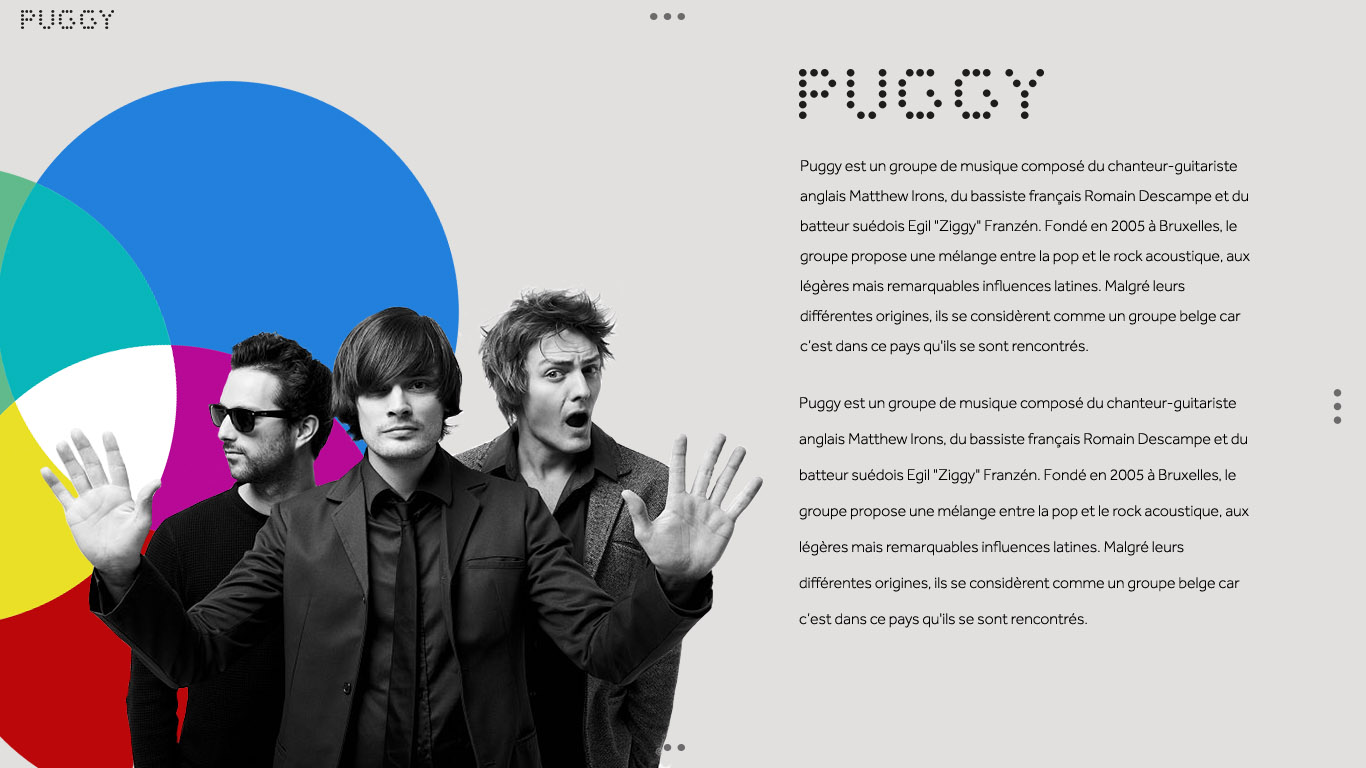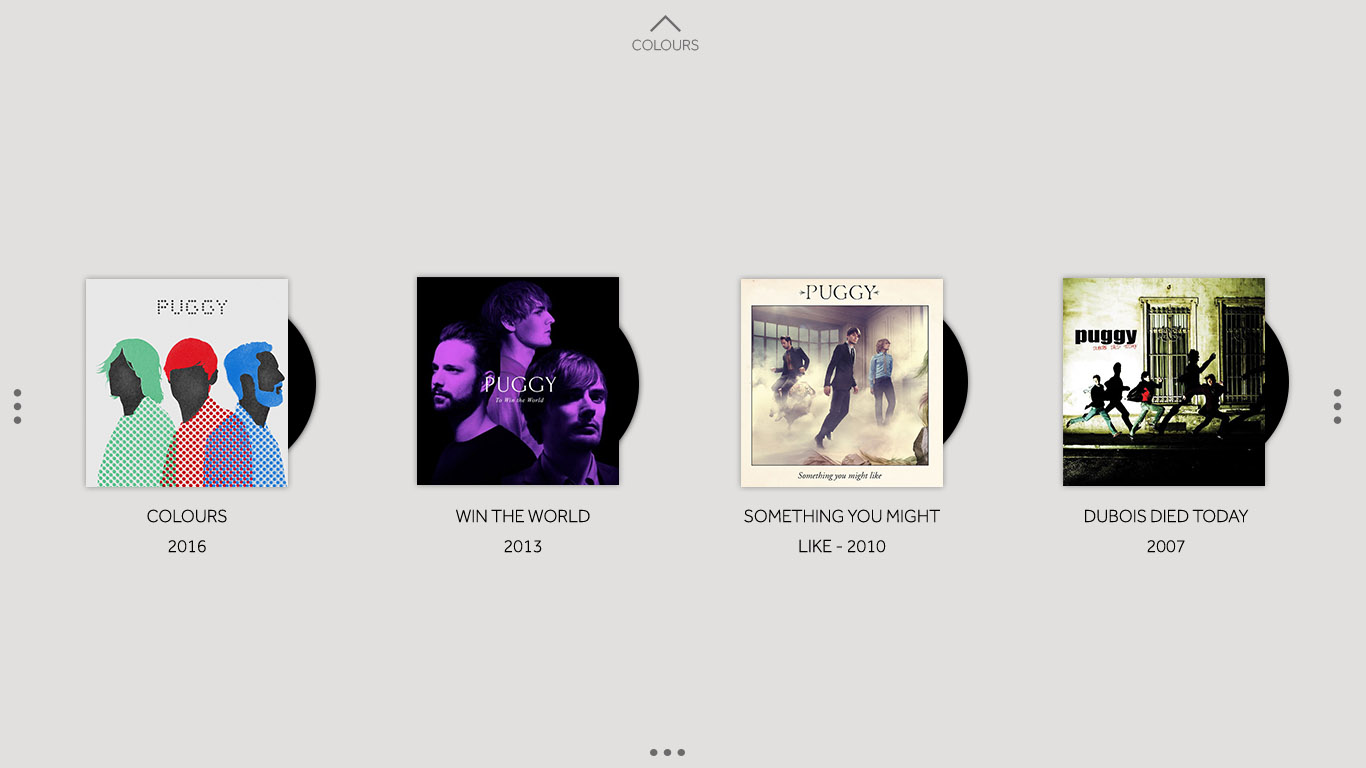 The site is a full screen page : you can go from one page to another by the four sides of the screen.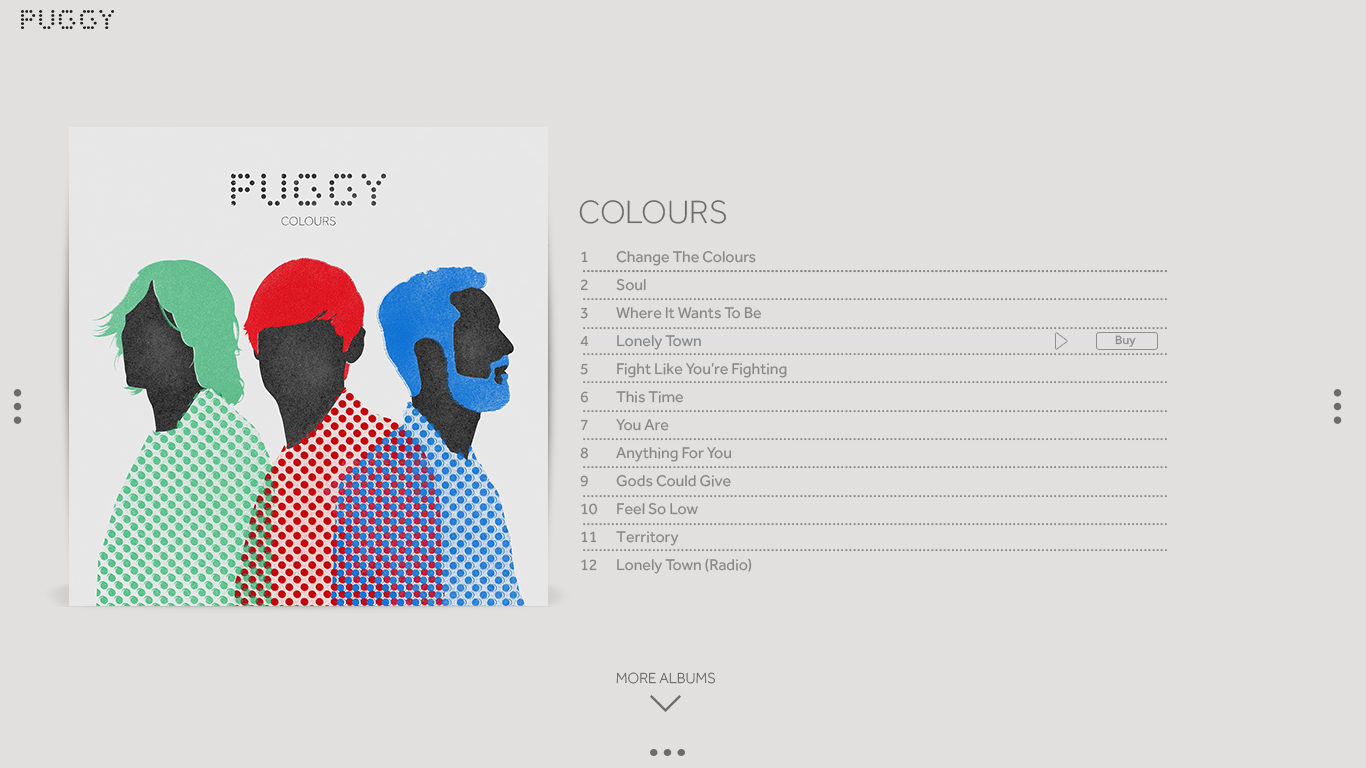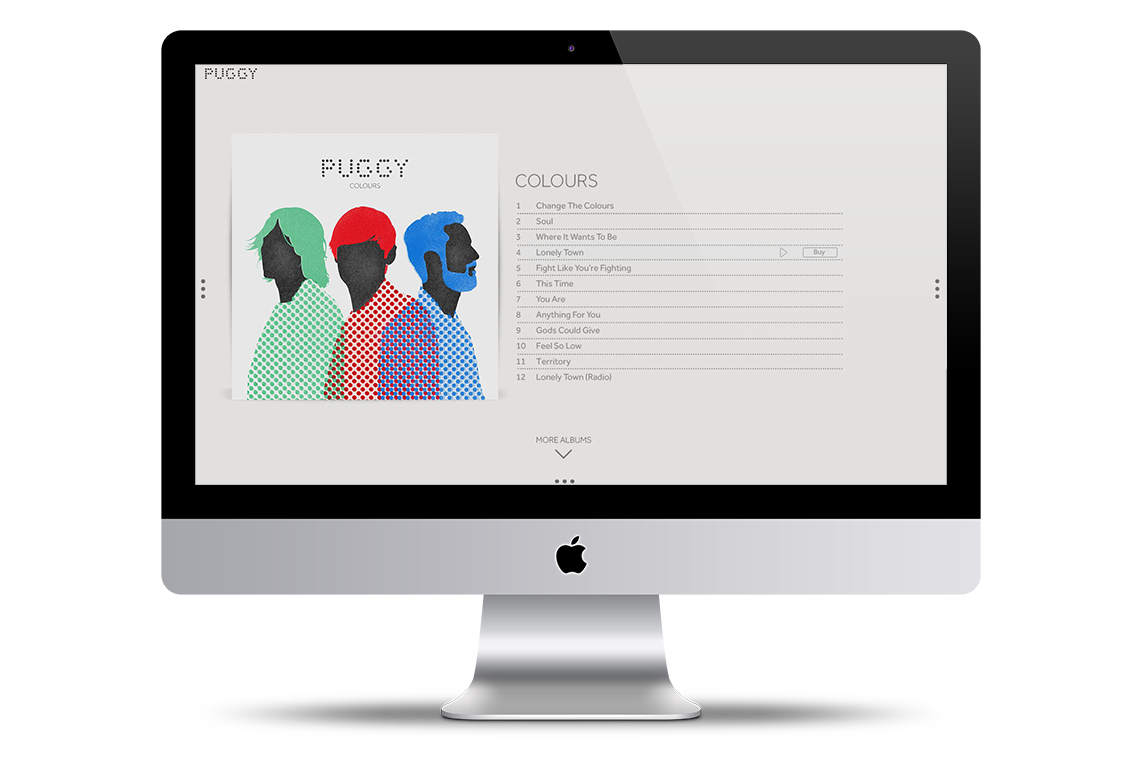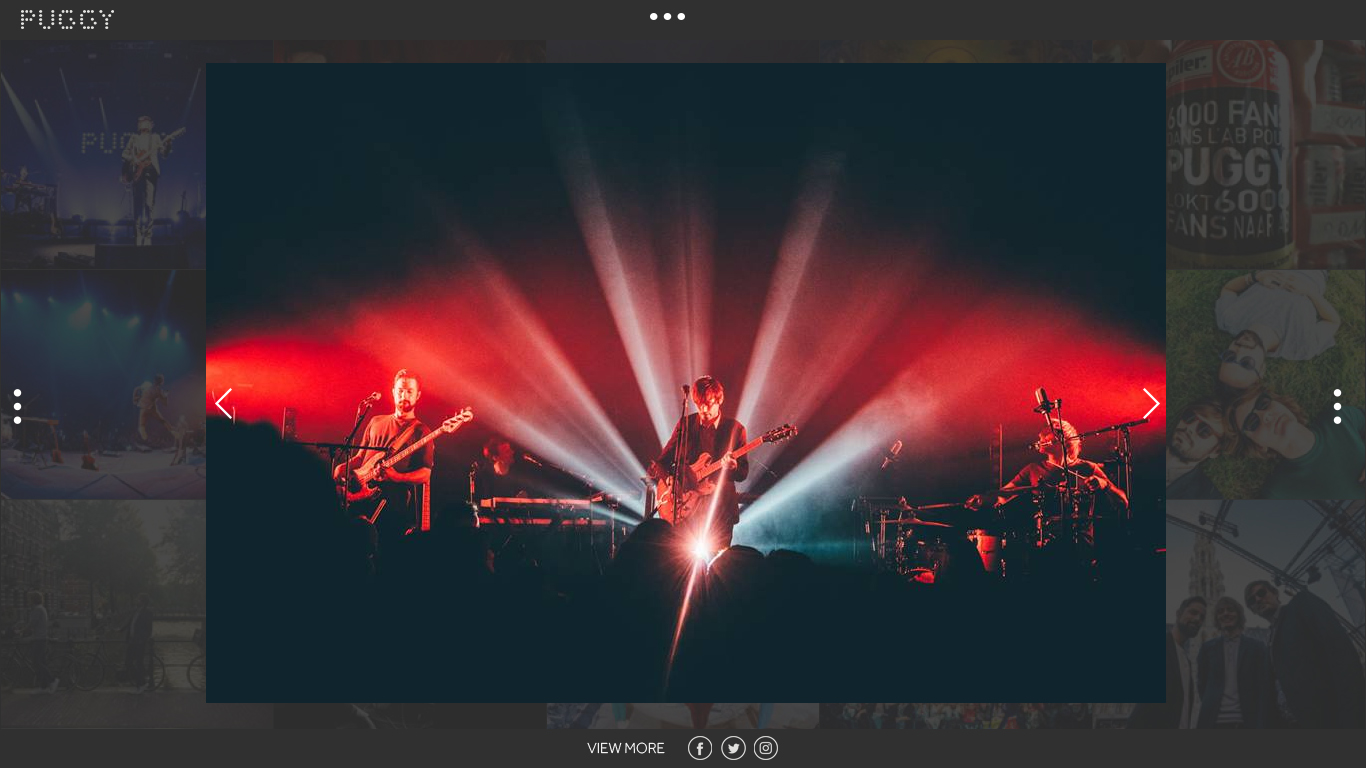 And it is fully responsive.