Assassin's Creed
Graphic Art
2021
My first project at Ubisoft Montreal was
Assassin's Creed Valhalla
. In addition to UI (design & integration), I designed icons, banners, shields, and also tattoos for some of the characters (under the direction of Nicolas Rivard).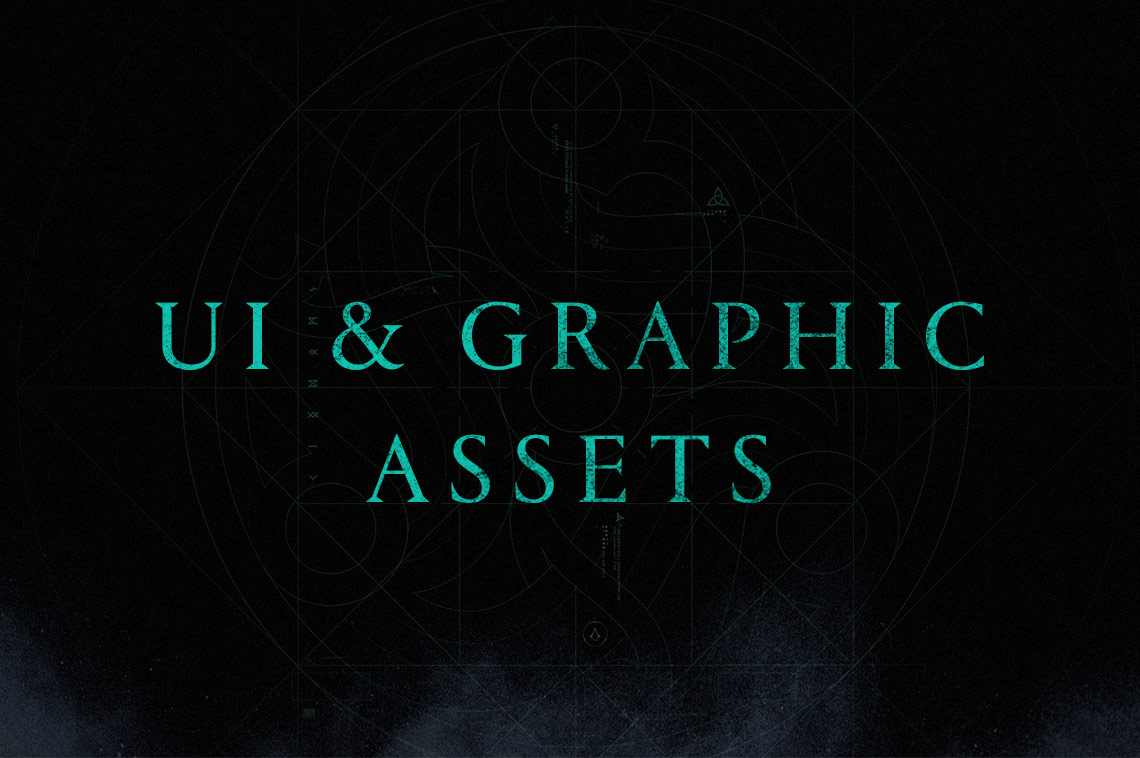 I was very enthusiastic about the viking theme. Colors, shapes... a beautiful universe to explore through the UI.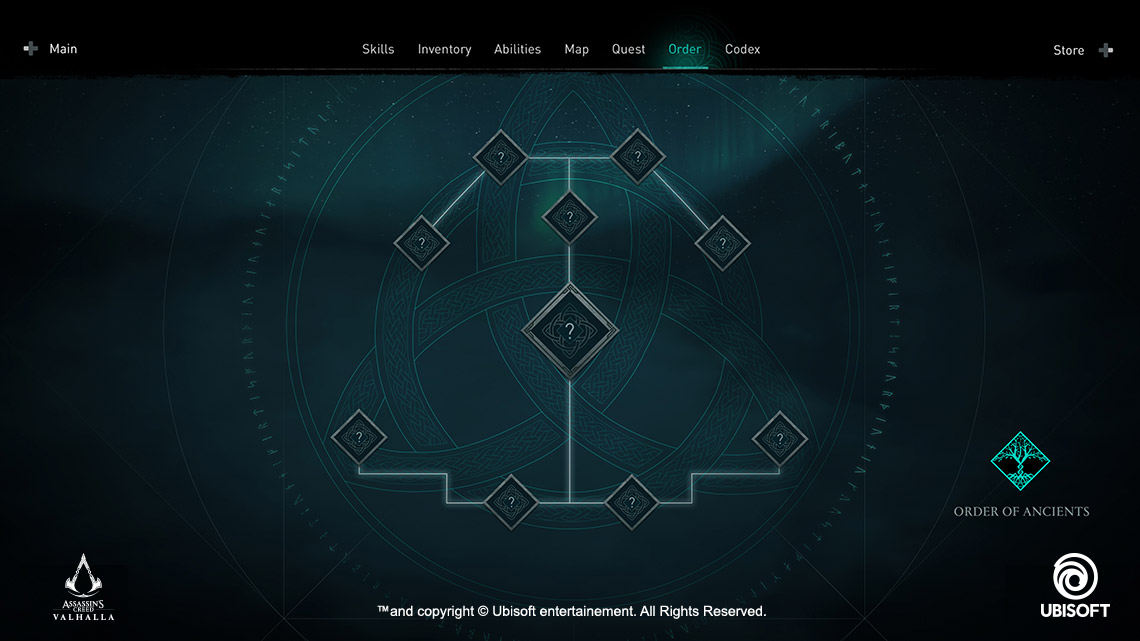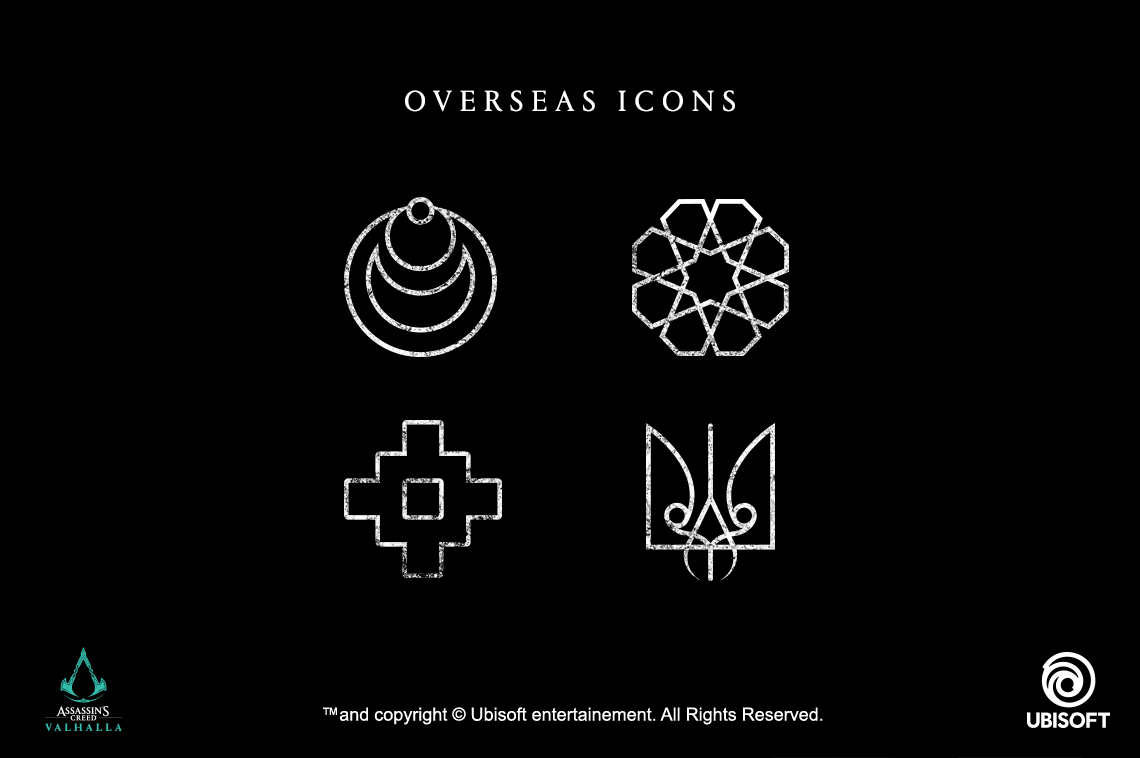 I have often had the pleasure to use my drawing skills to produce the graphic assets.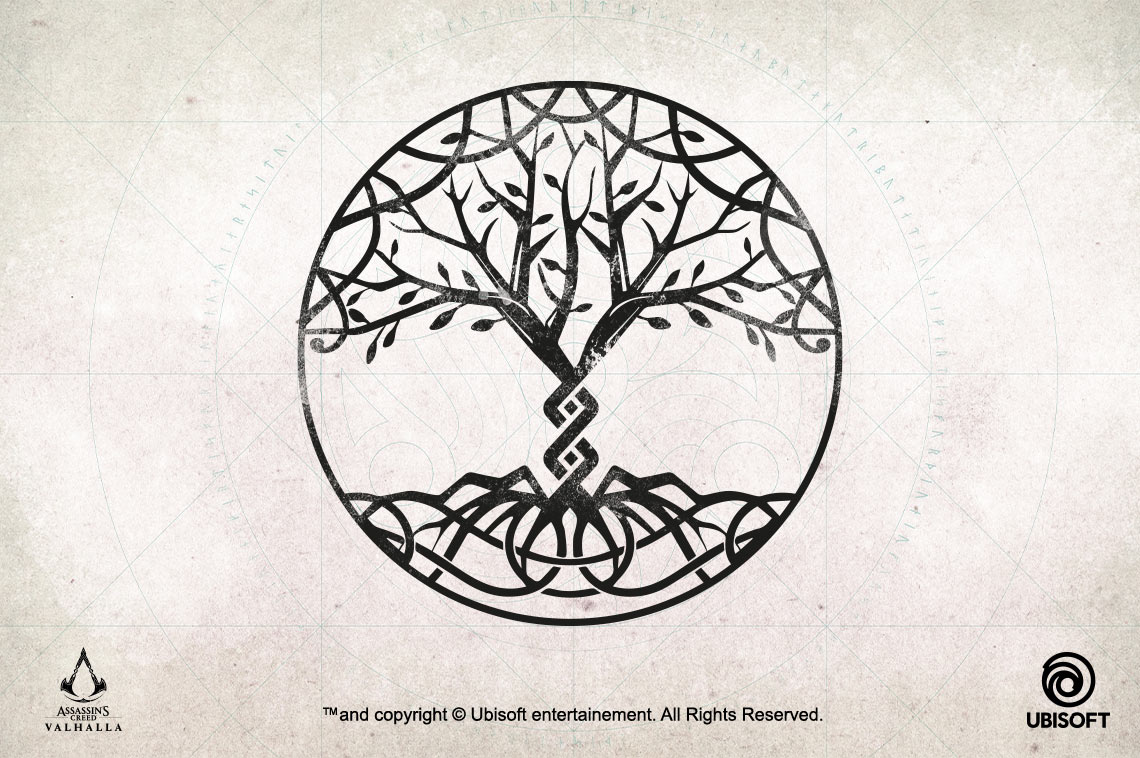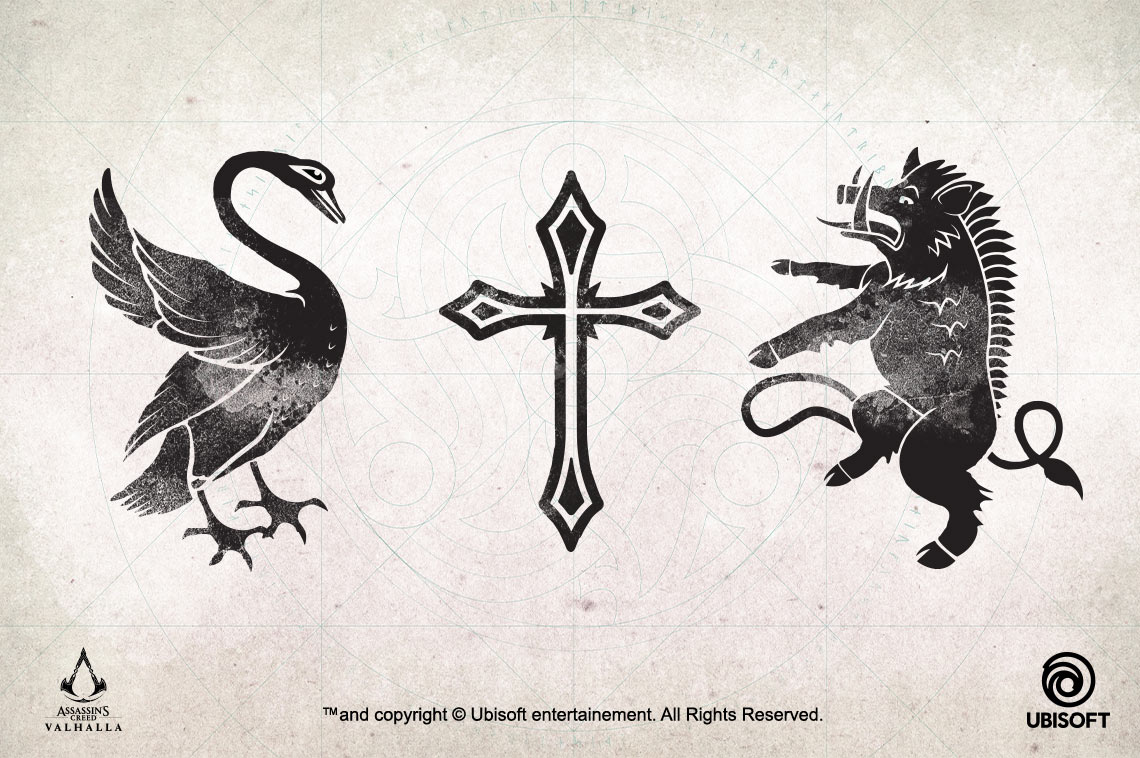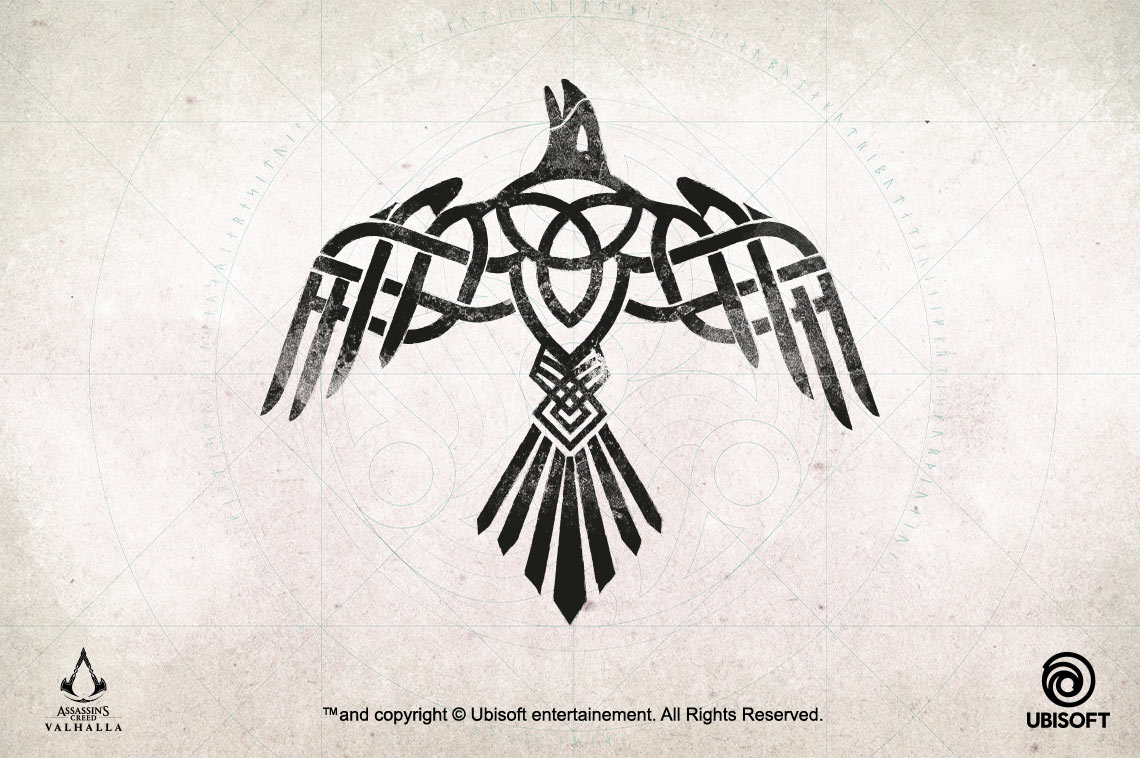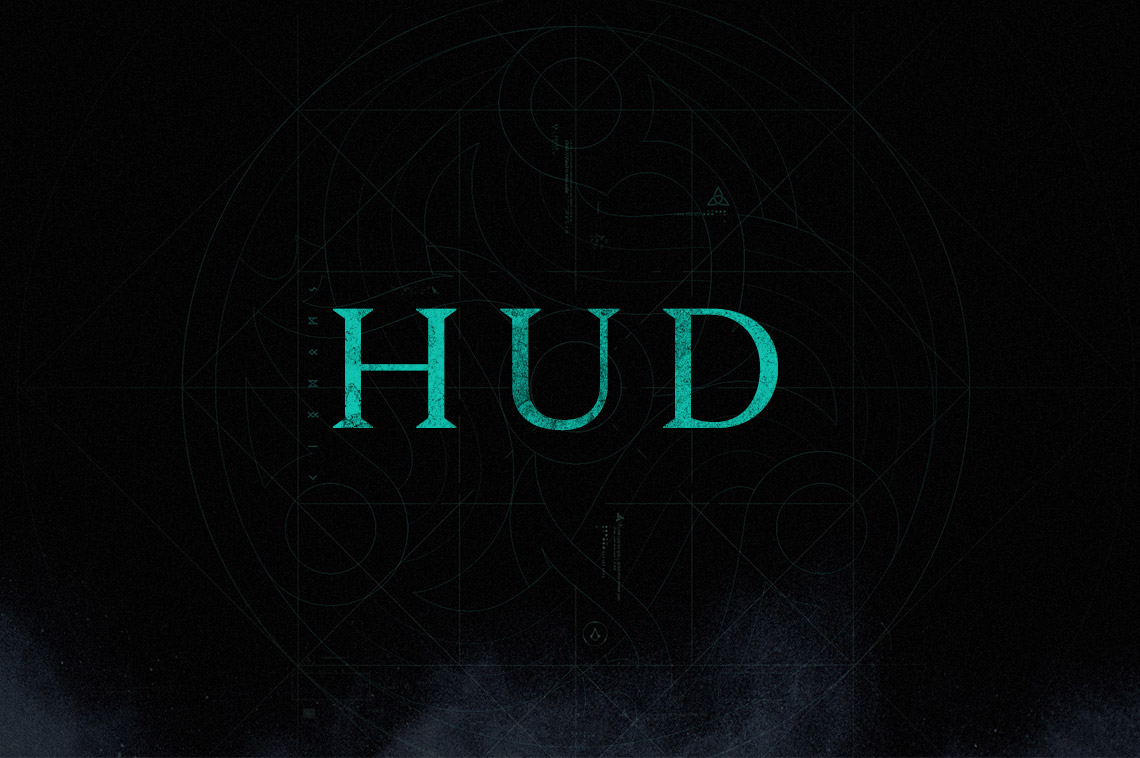 In our process, we put a lot of effort into producing historically accurate visuals.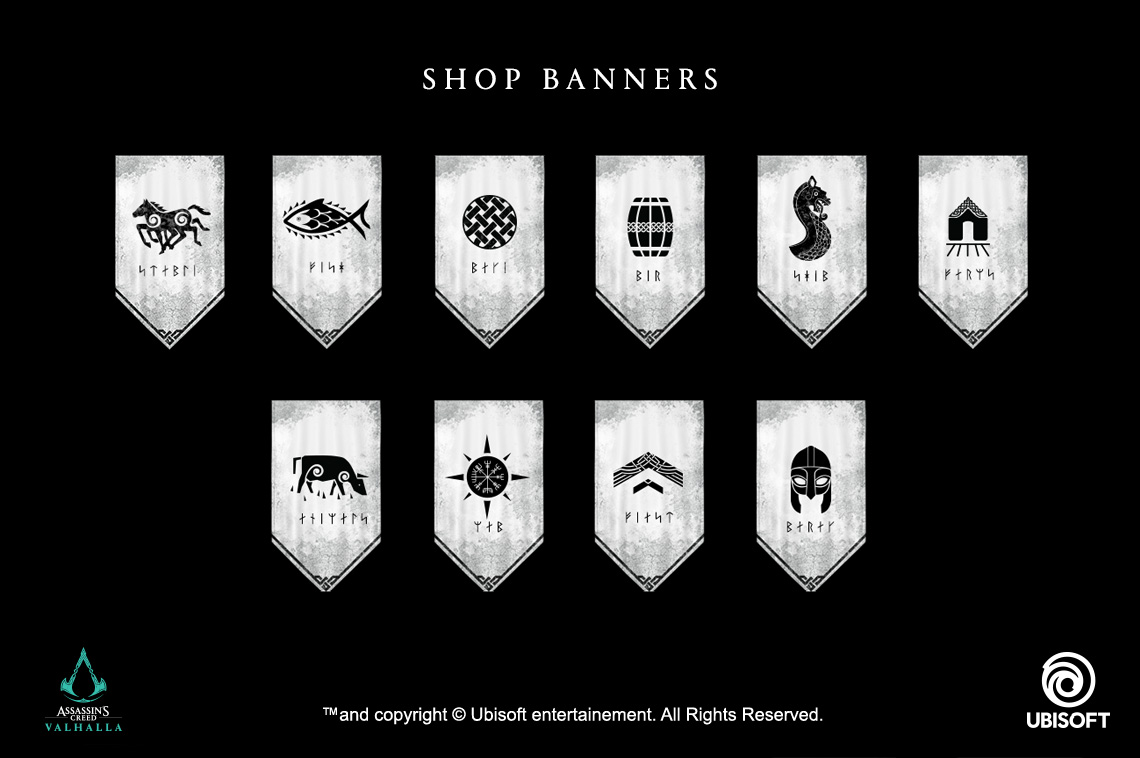 The logos of each clan had to be easily recognizable and impactful.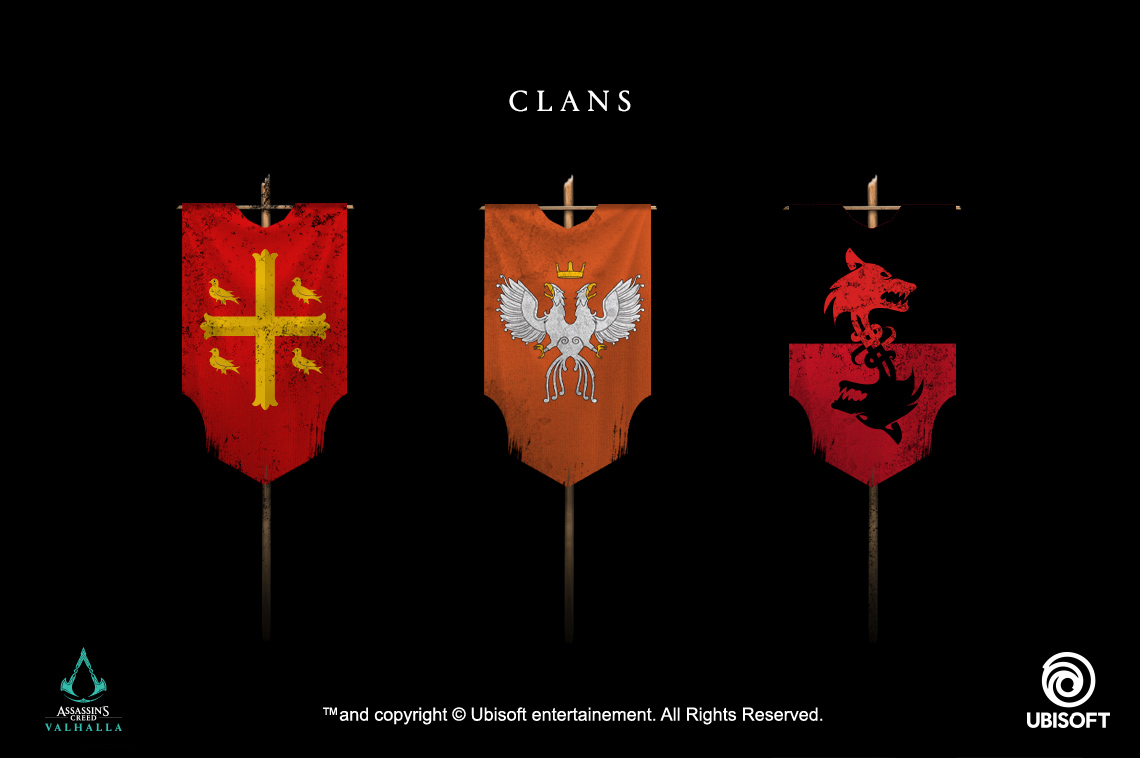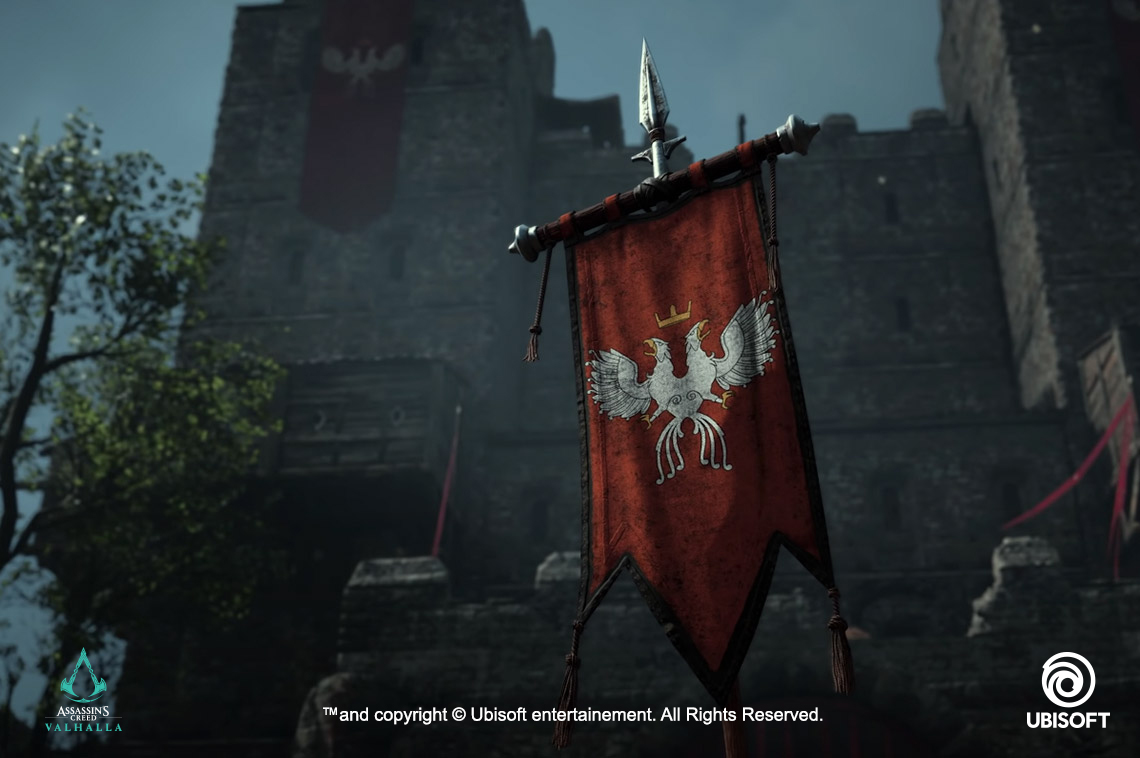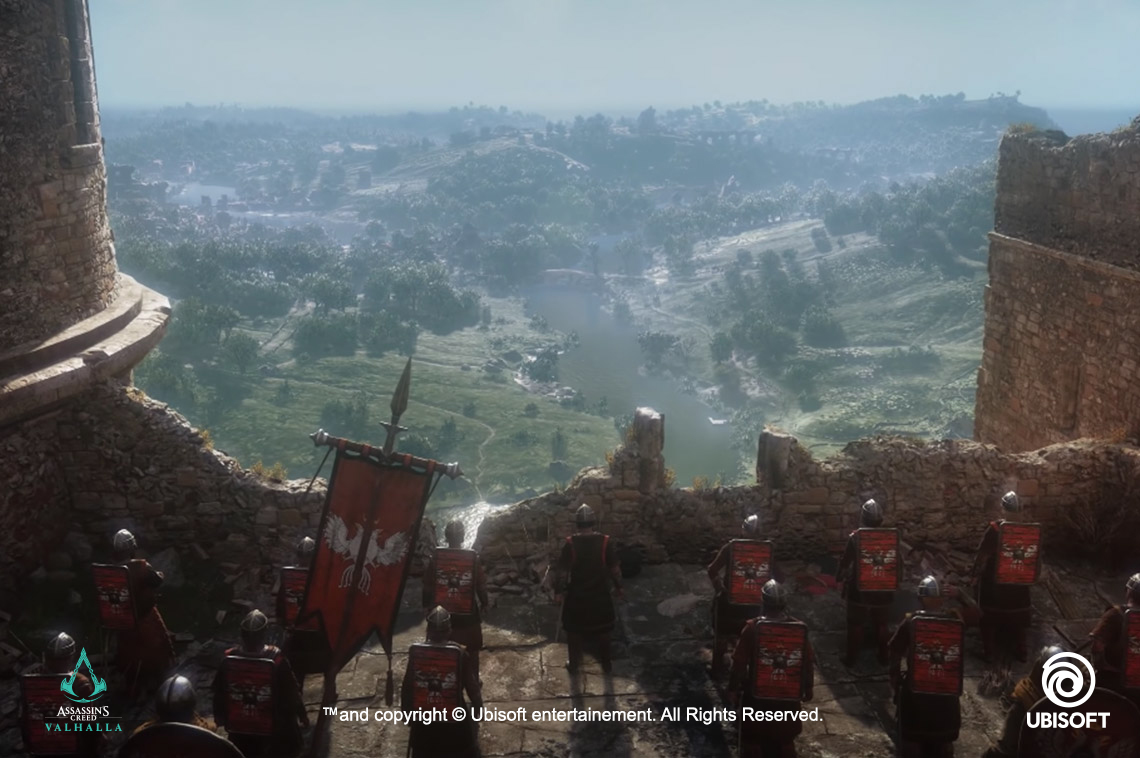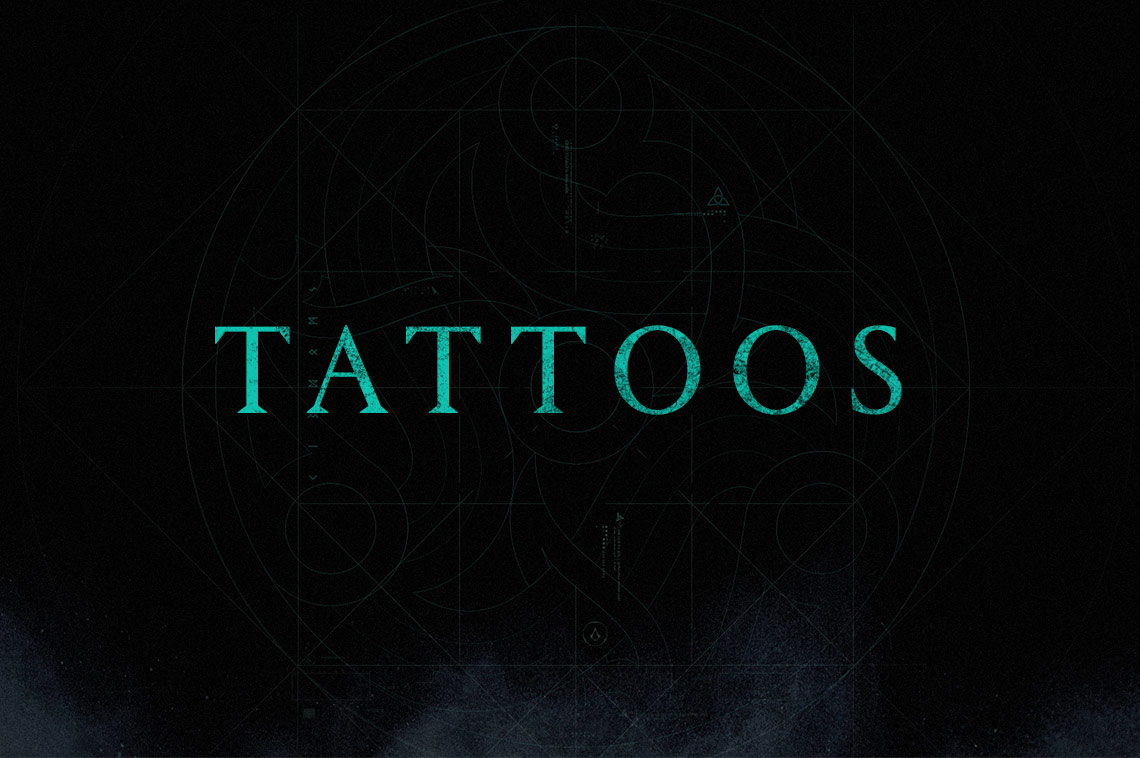 Making the character tattoos was also a wonderful opportunity.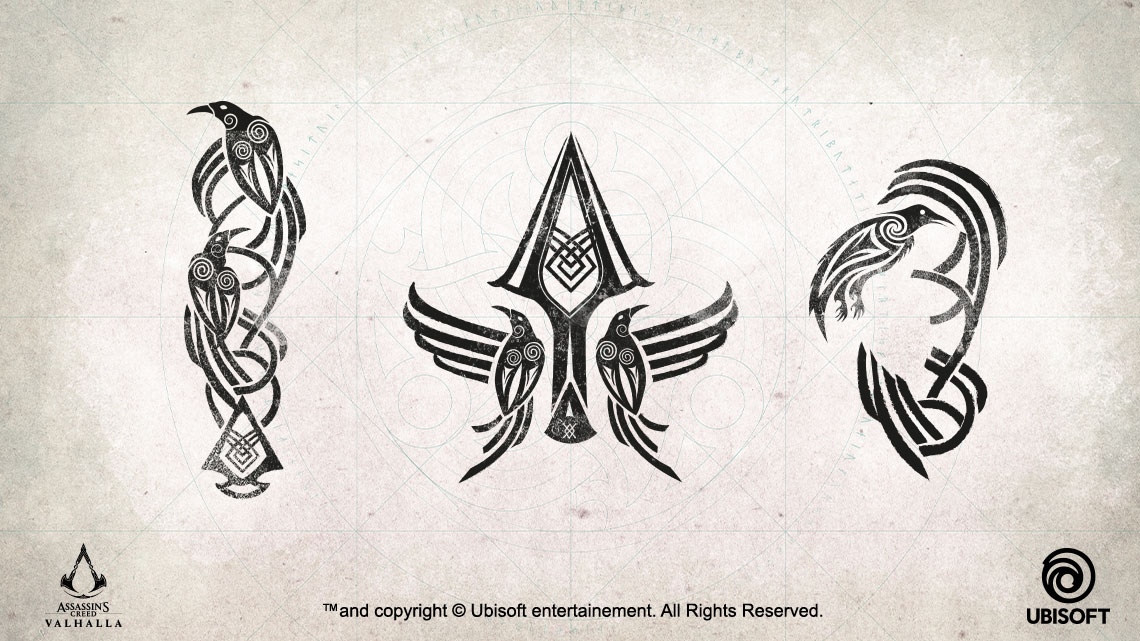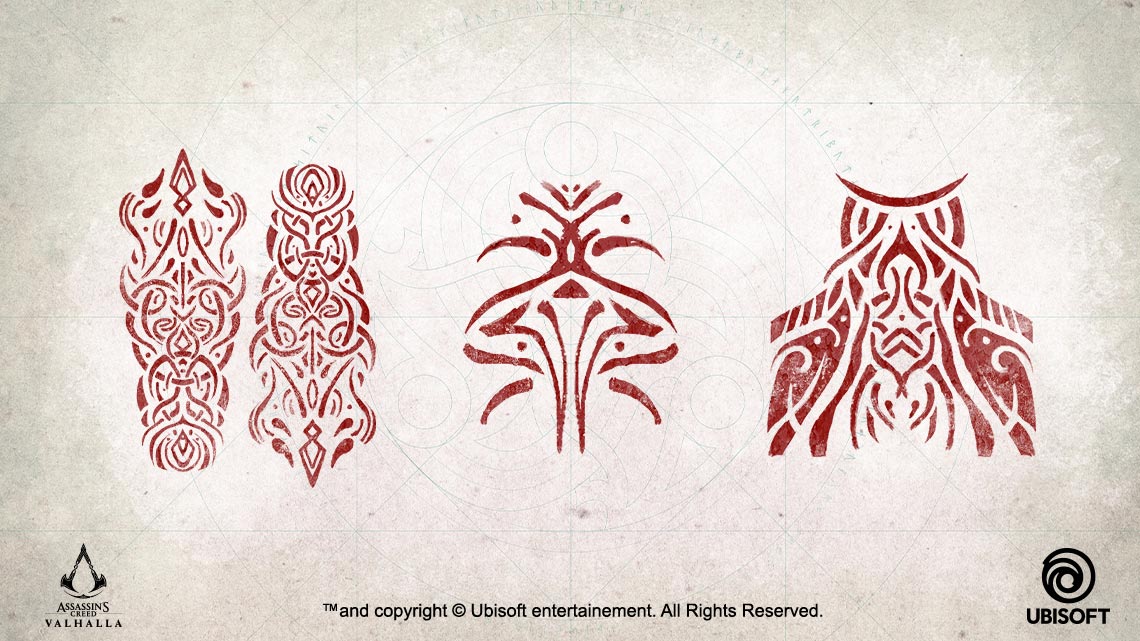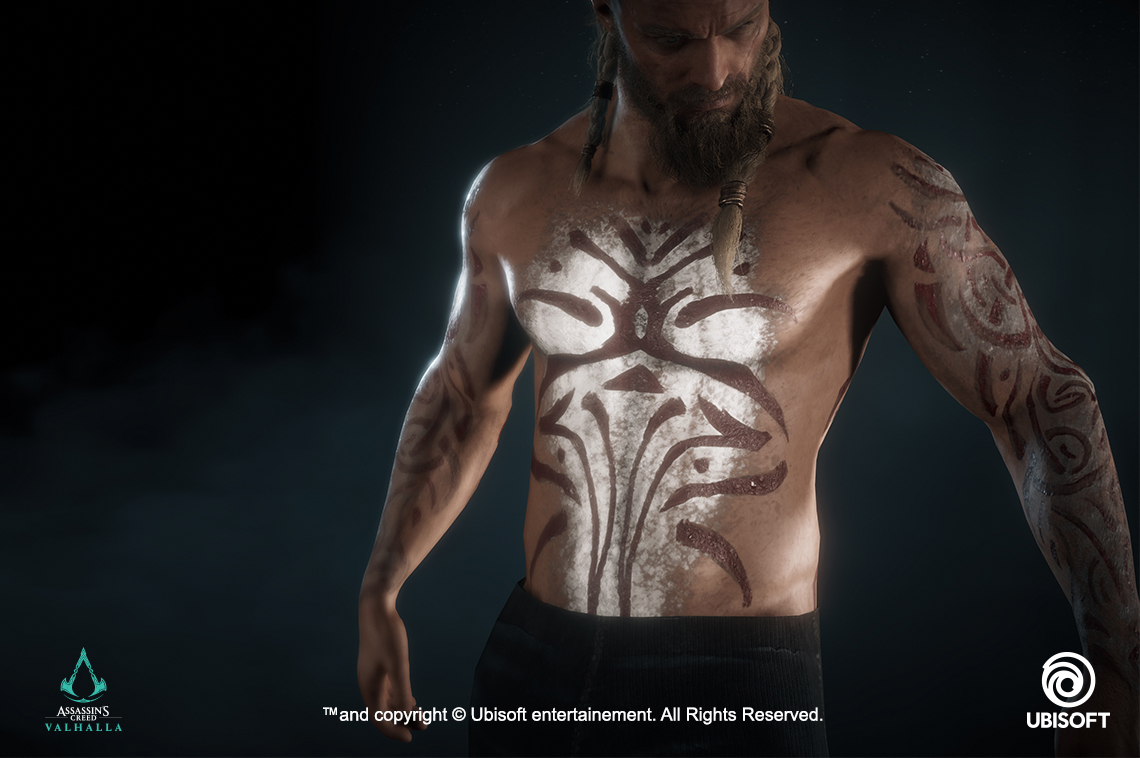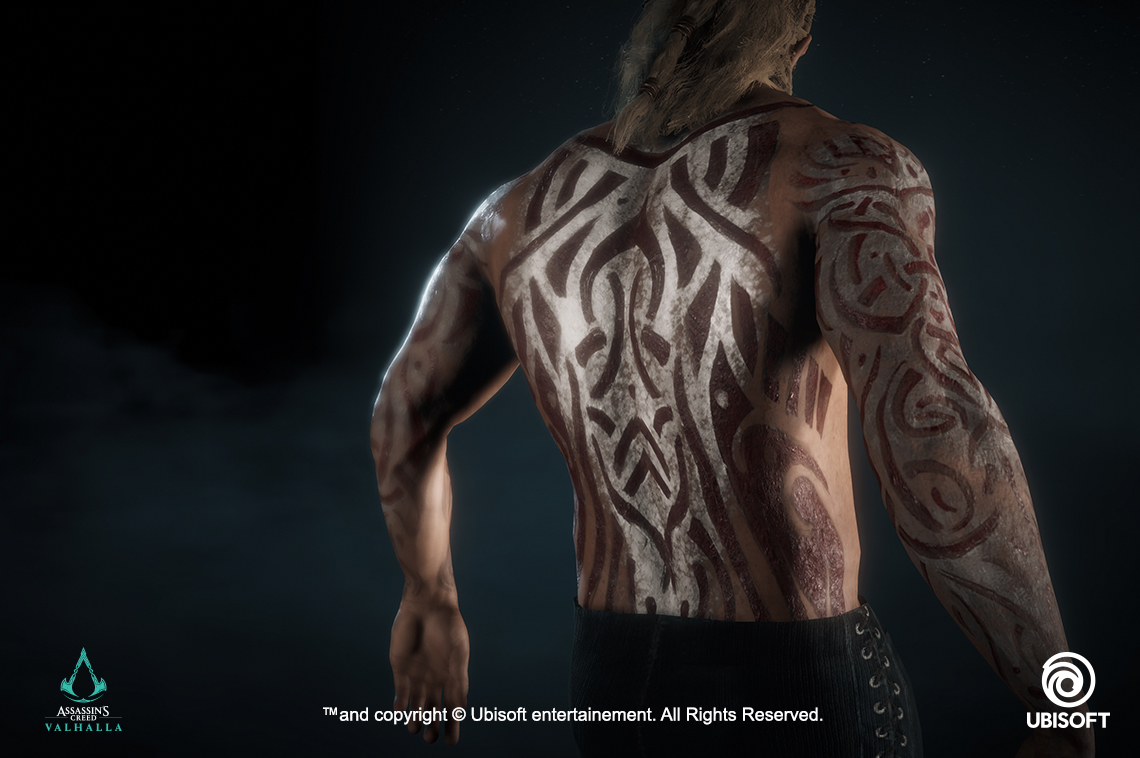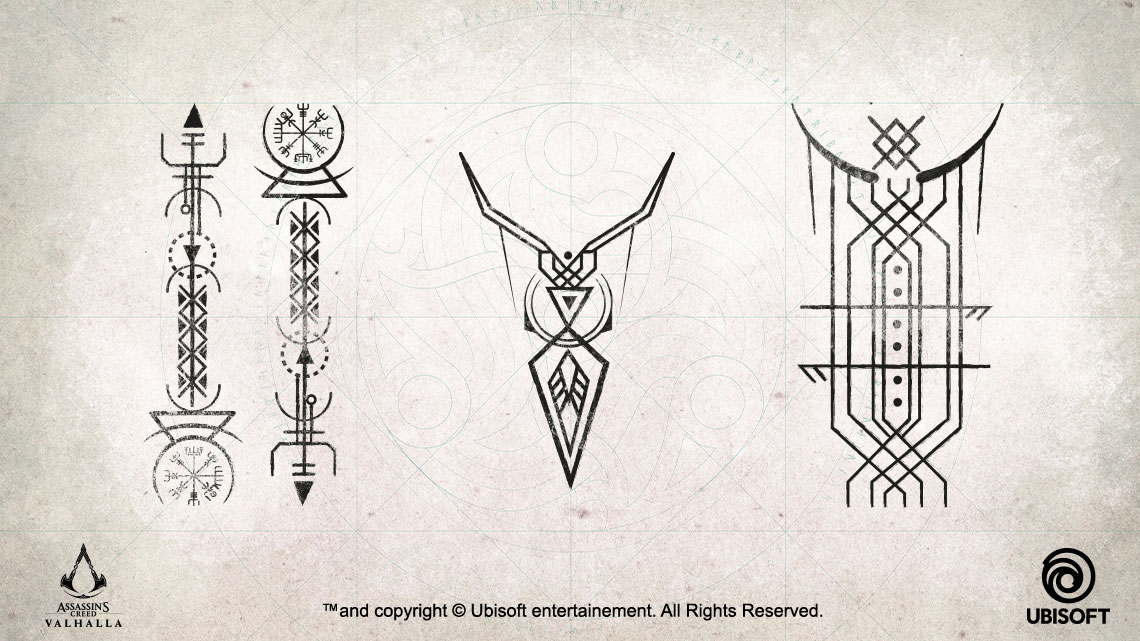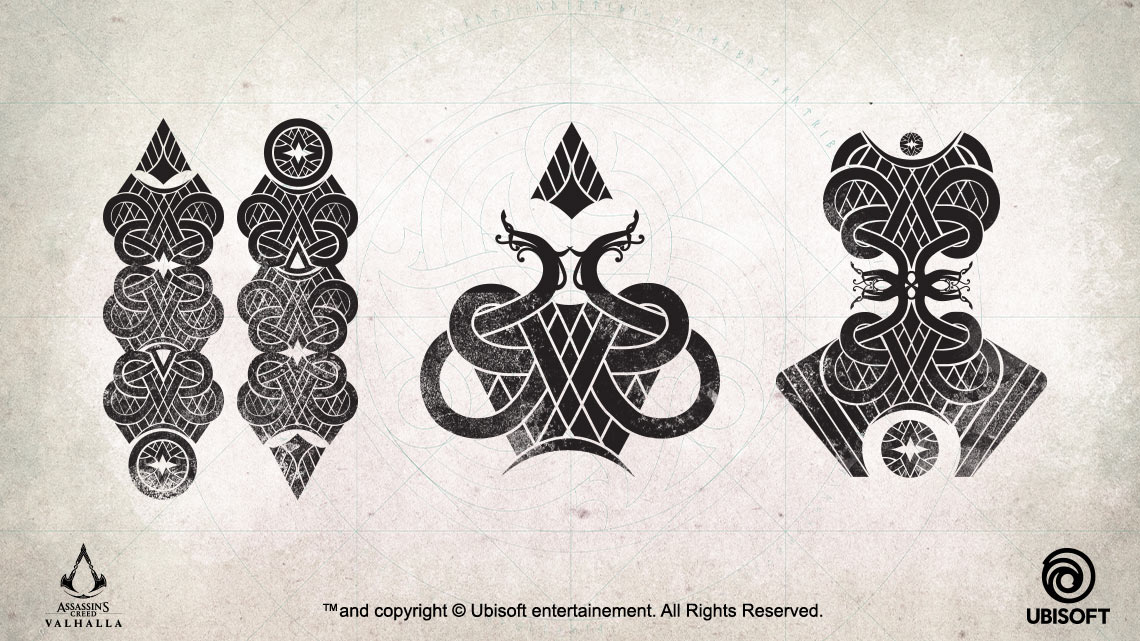 The arm tattoo below was chosen for the Valka character.