Assassin's Creed
Graphic Art - Main Game and DLC
2022
My first project at Ubisoft Montreal was
Assassin's Creed Valhalla
. In addition to UI (design & integration), I designed icons, banners, shields, and also tattoos for some of the characters (under the direction of Nicolas Rivard).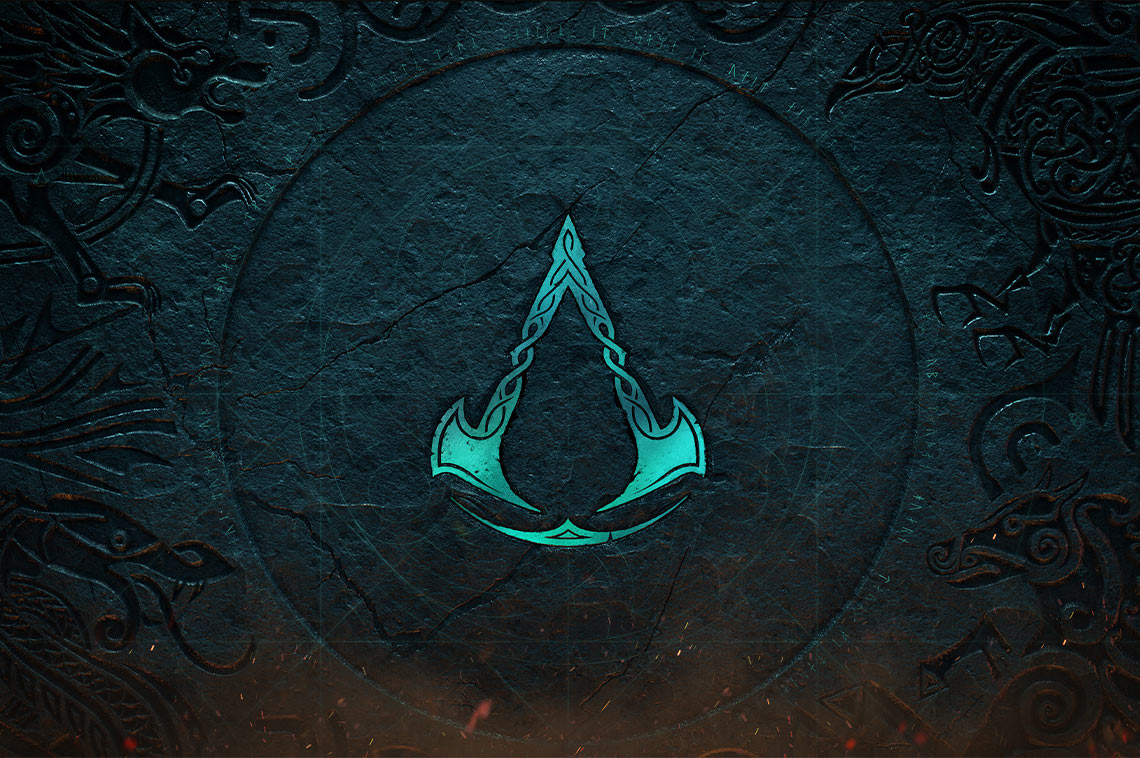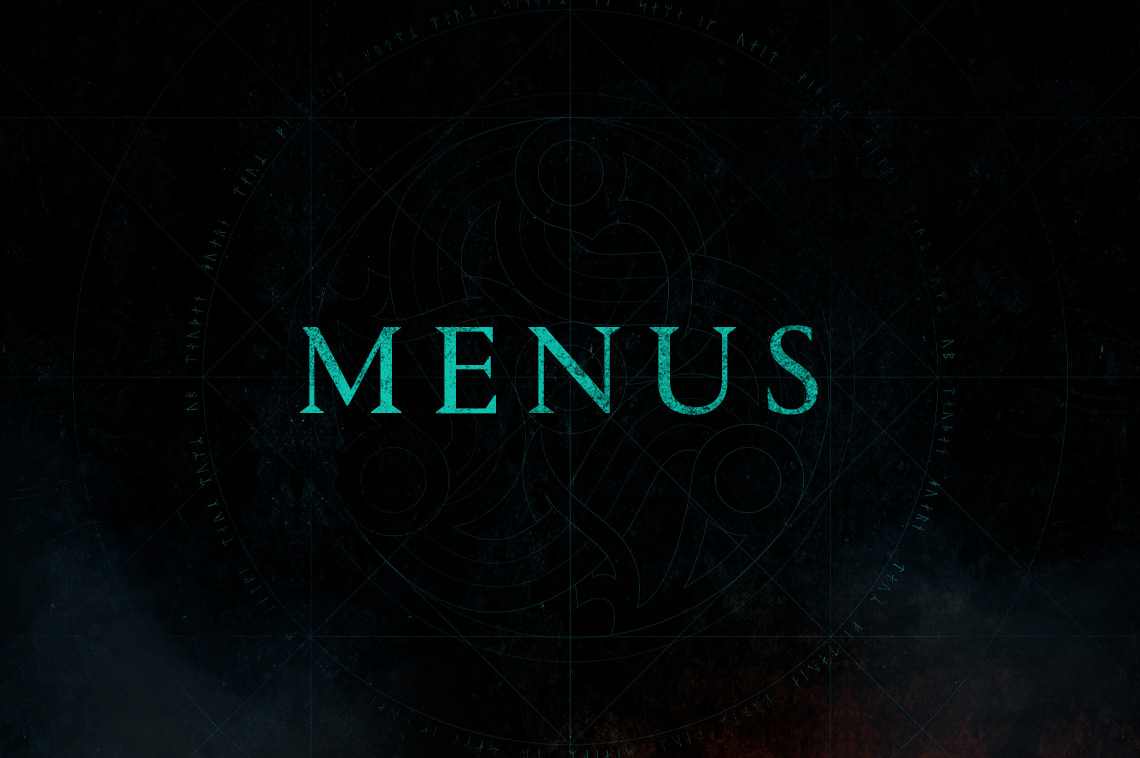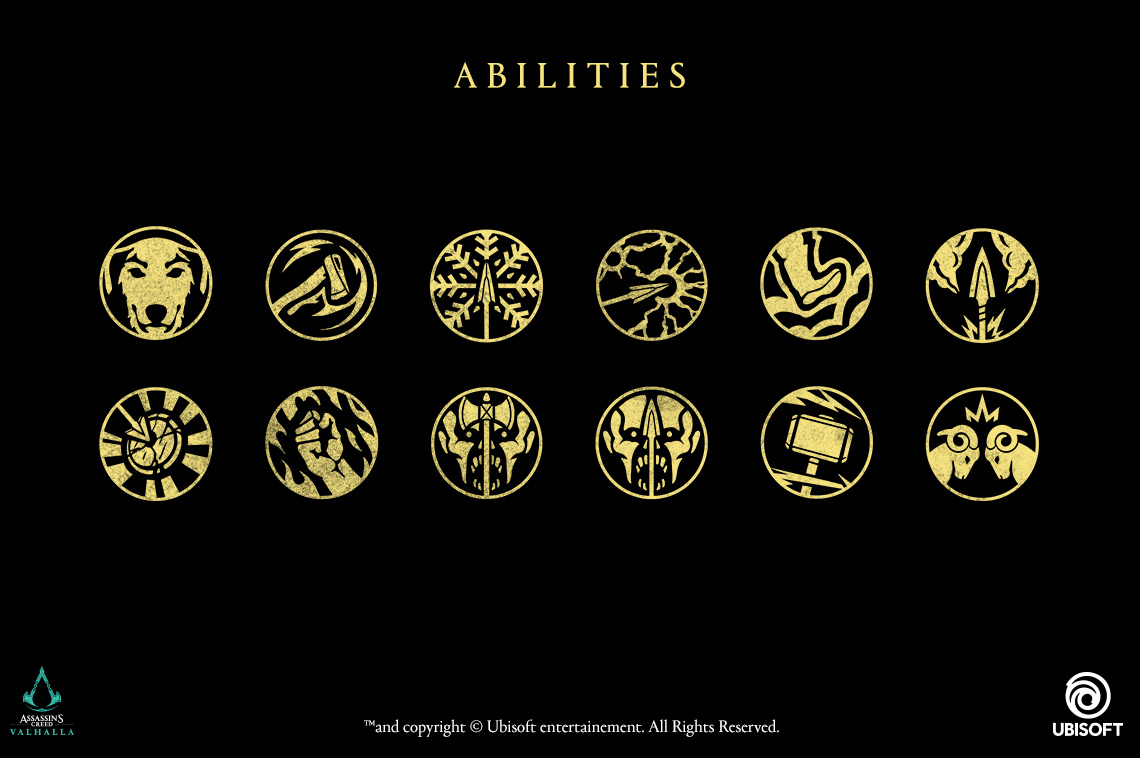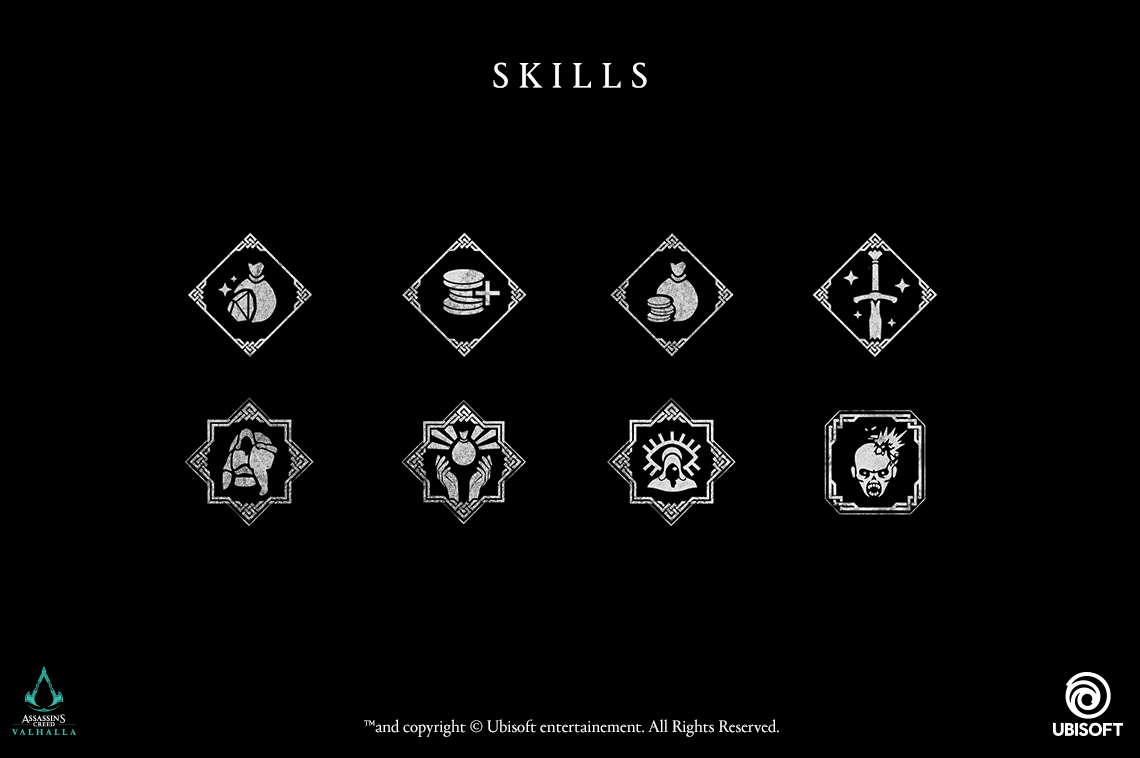 I have often had the pleasure to use my drawing skills to produce the graphic assets.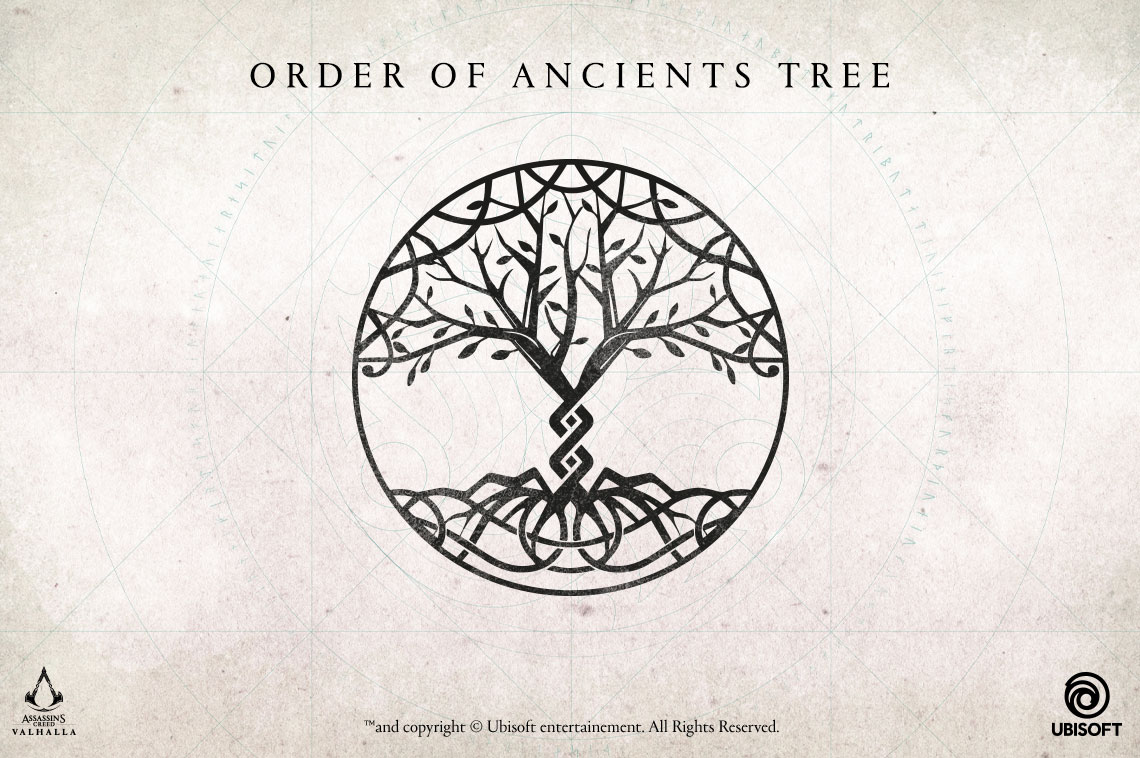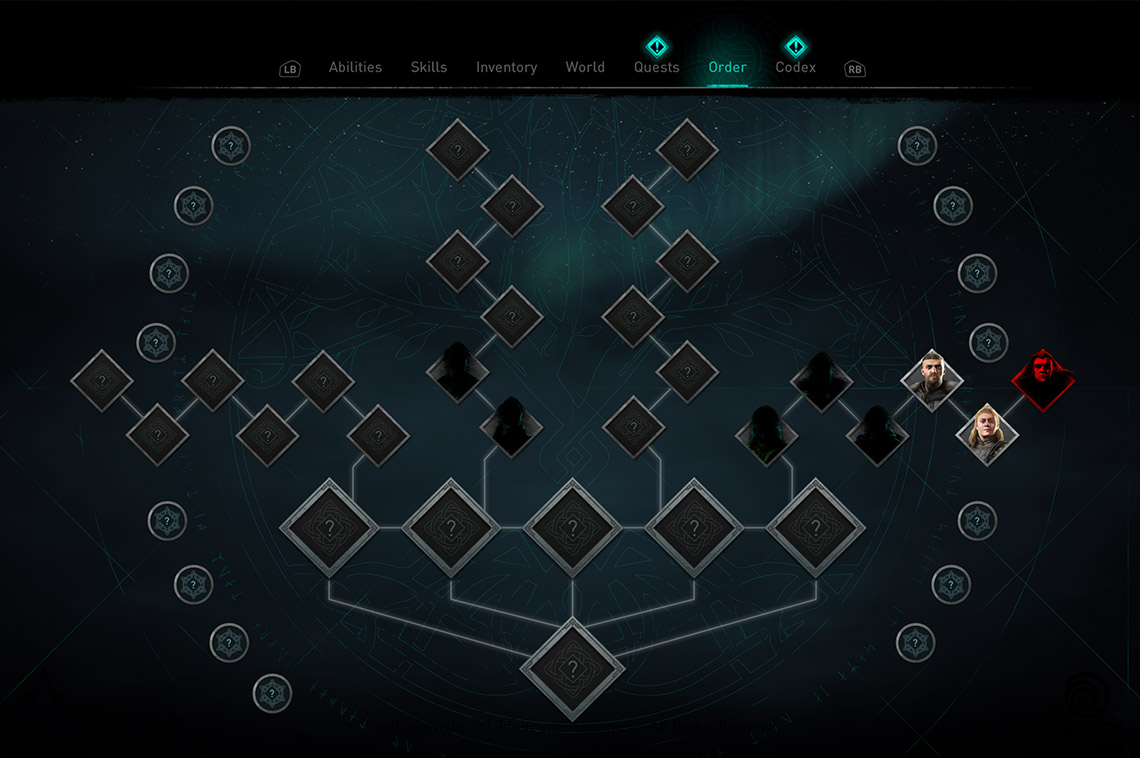 Integration of my Tree in the Order Of Ancients menu designed by Nicolas Rivard.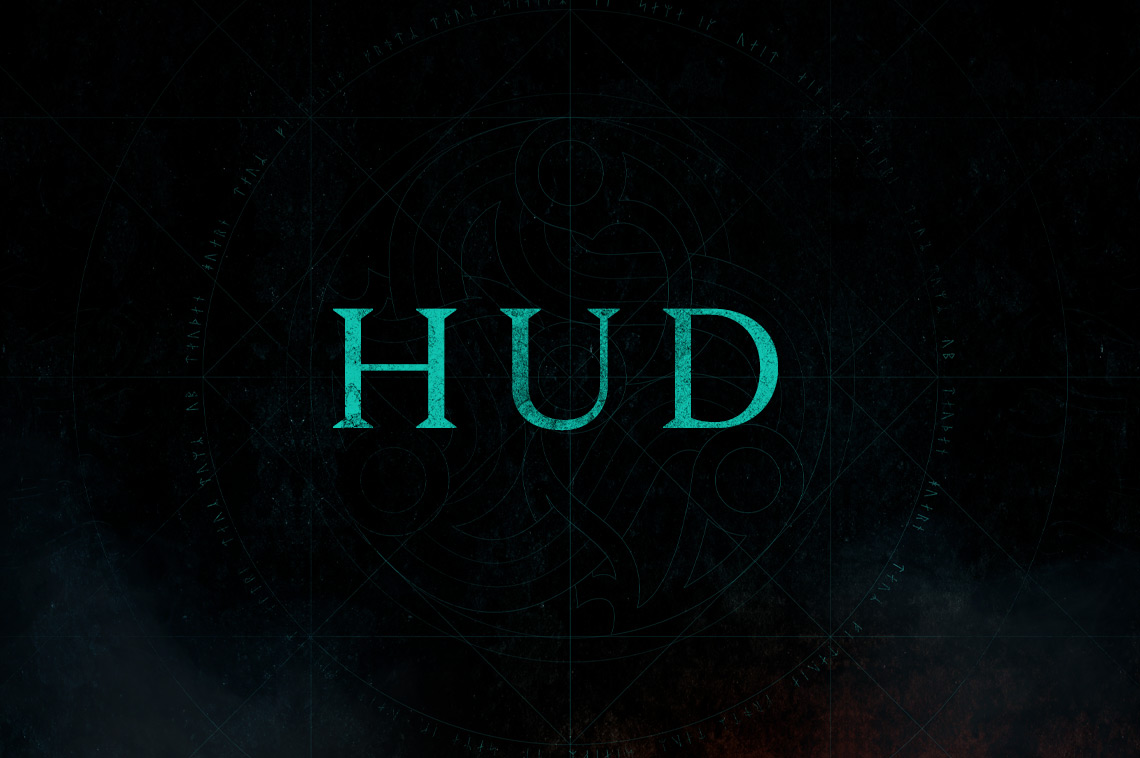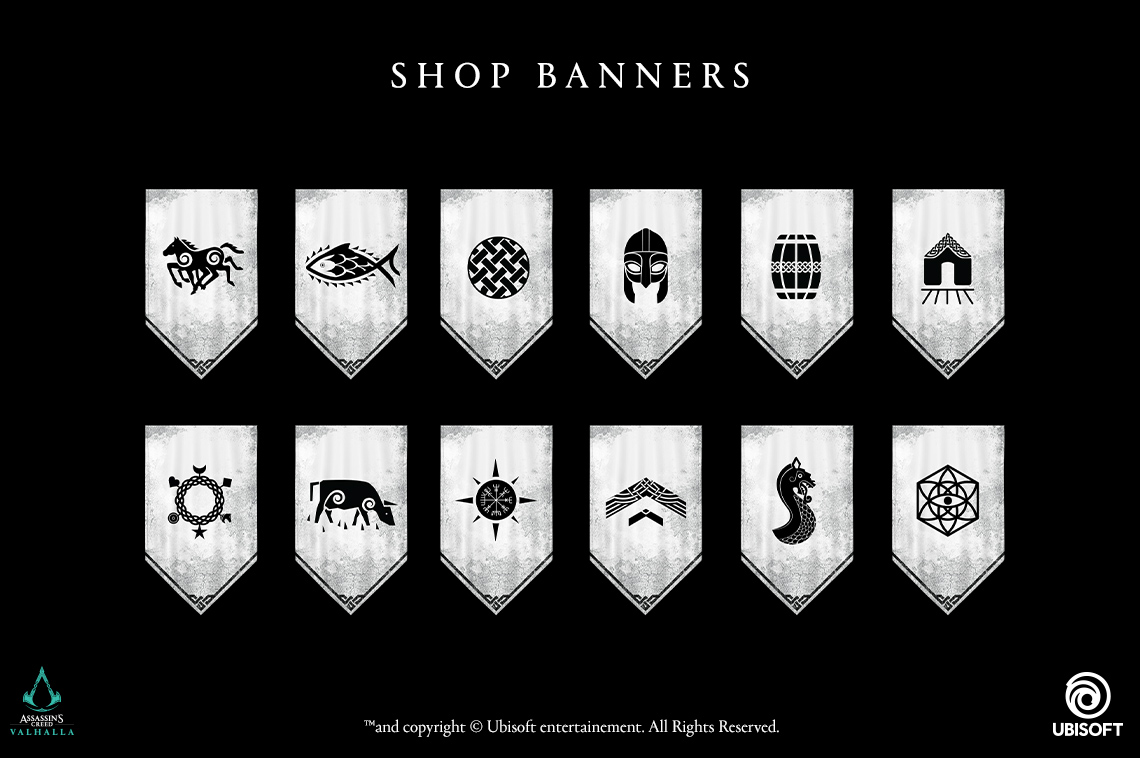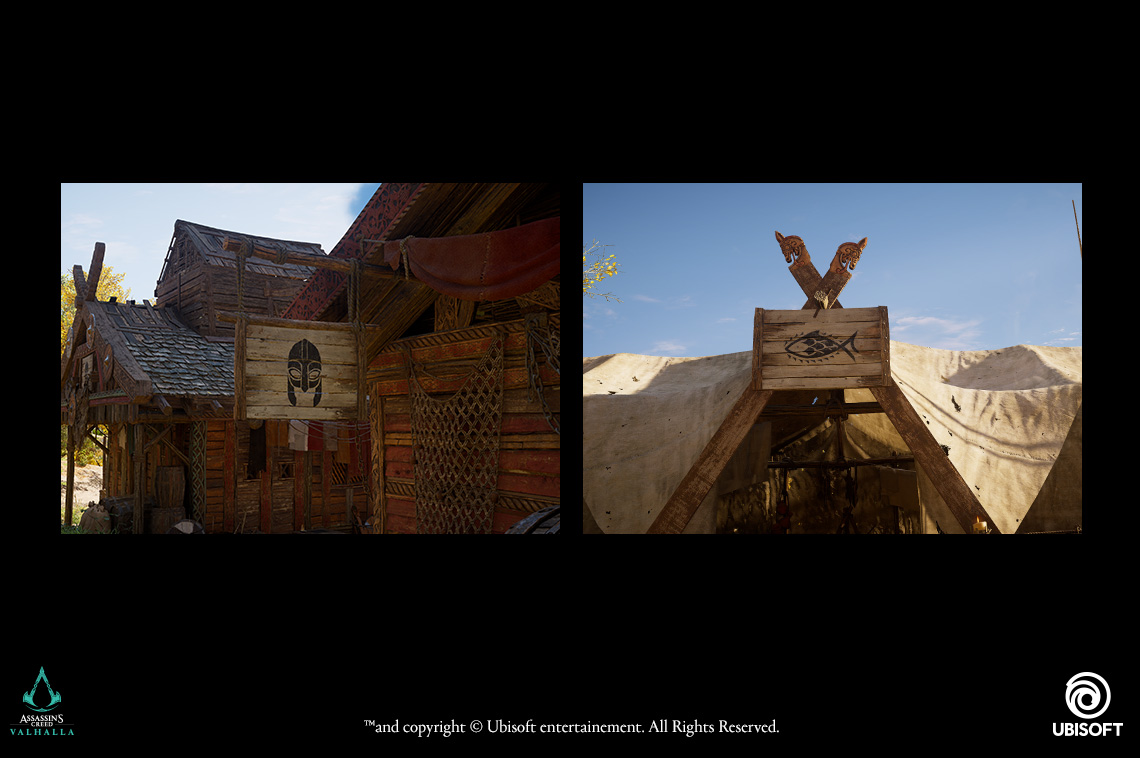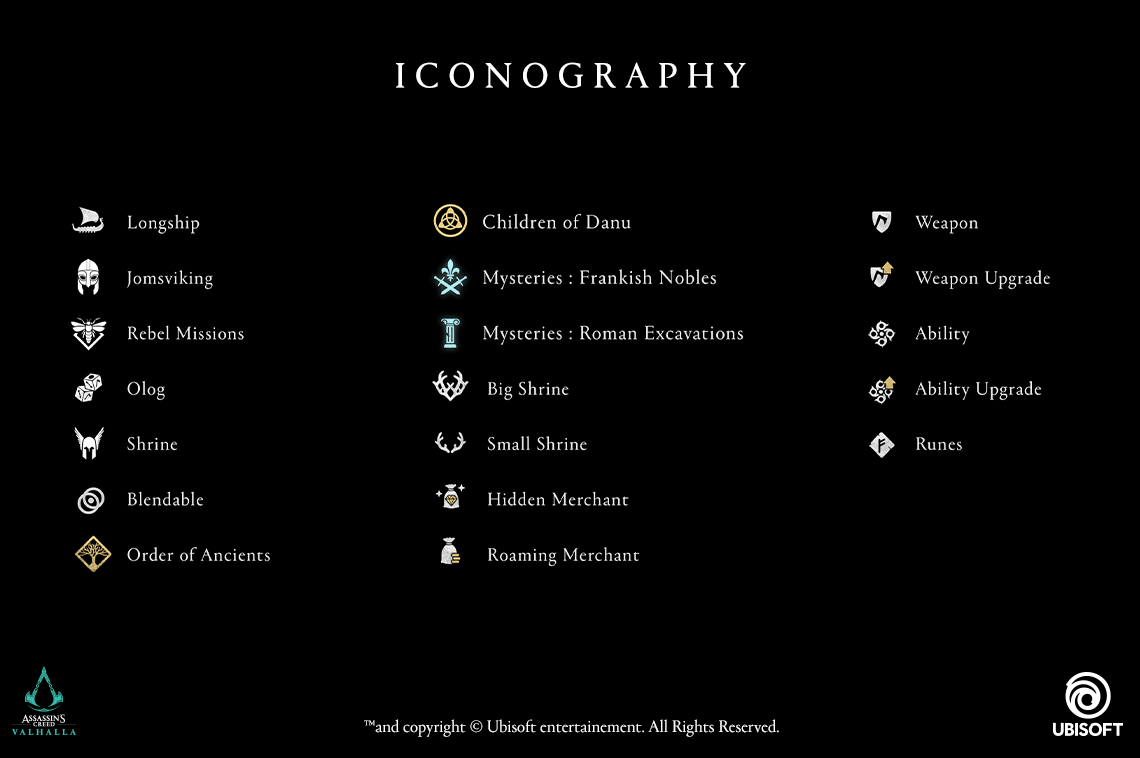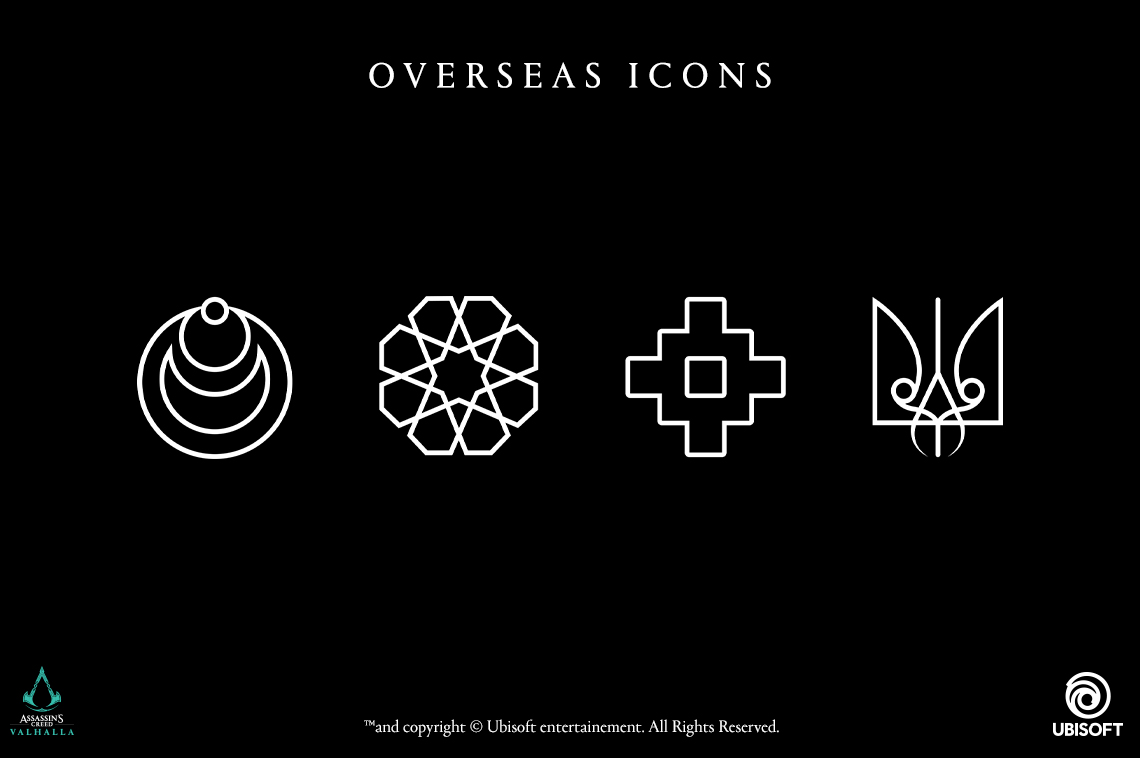 The logos of each clan had to be easily recognizable and impactful.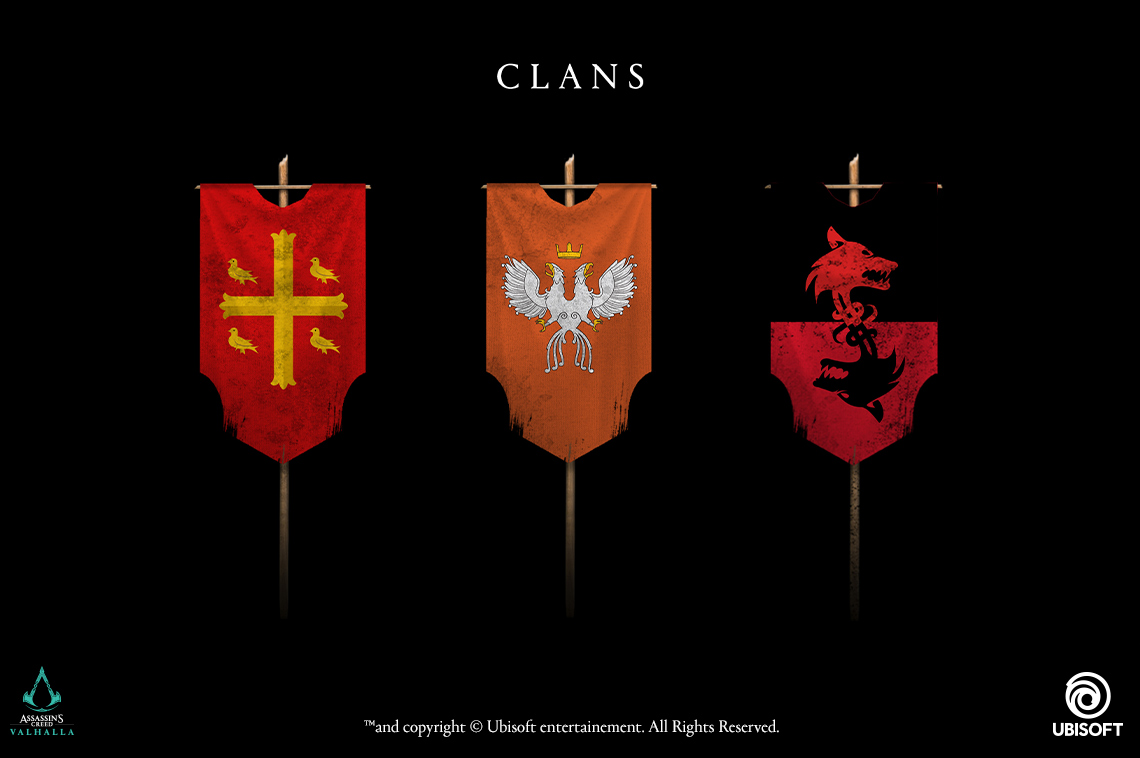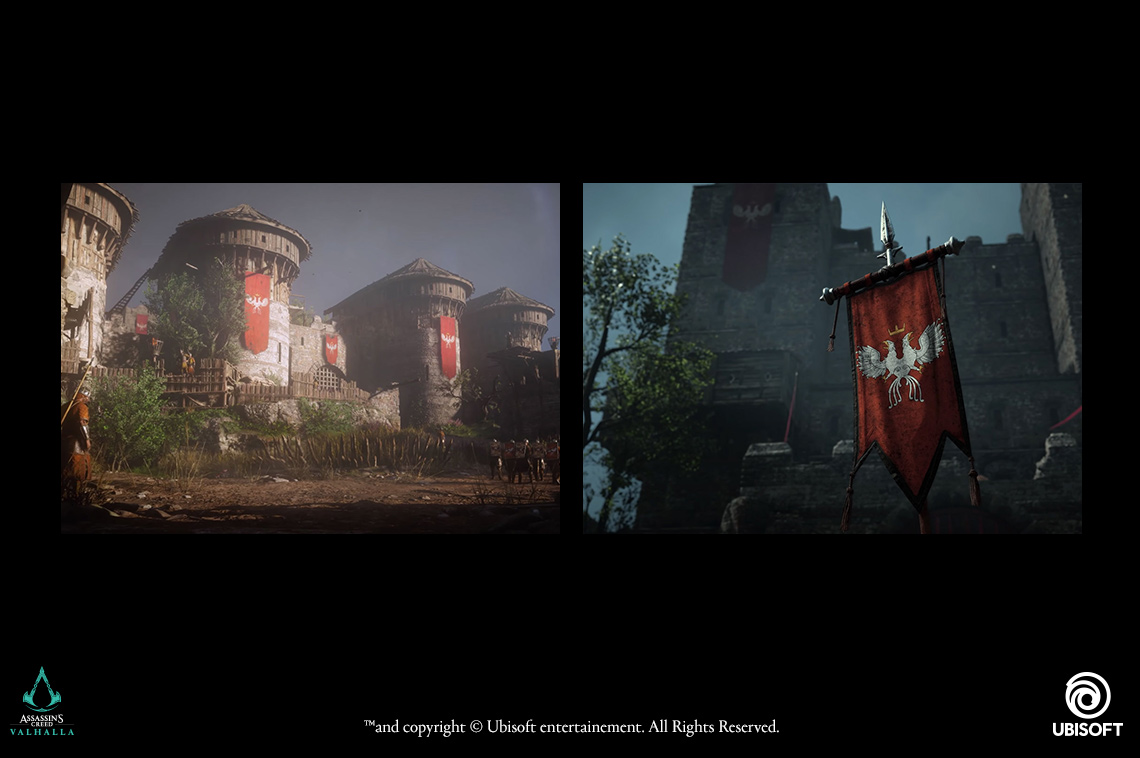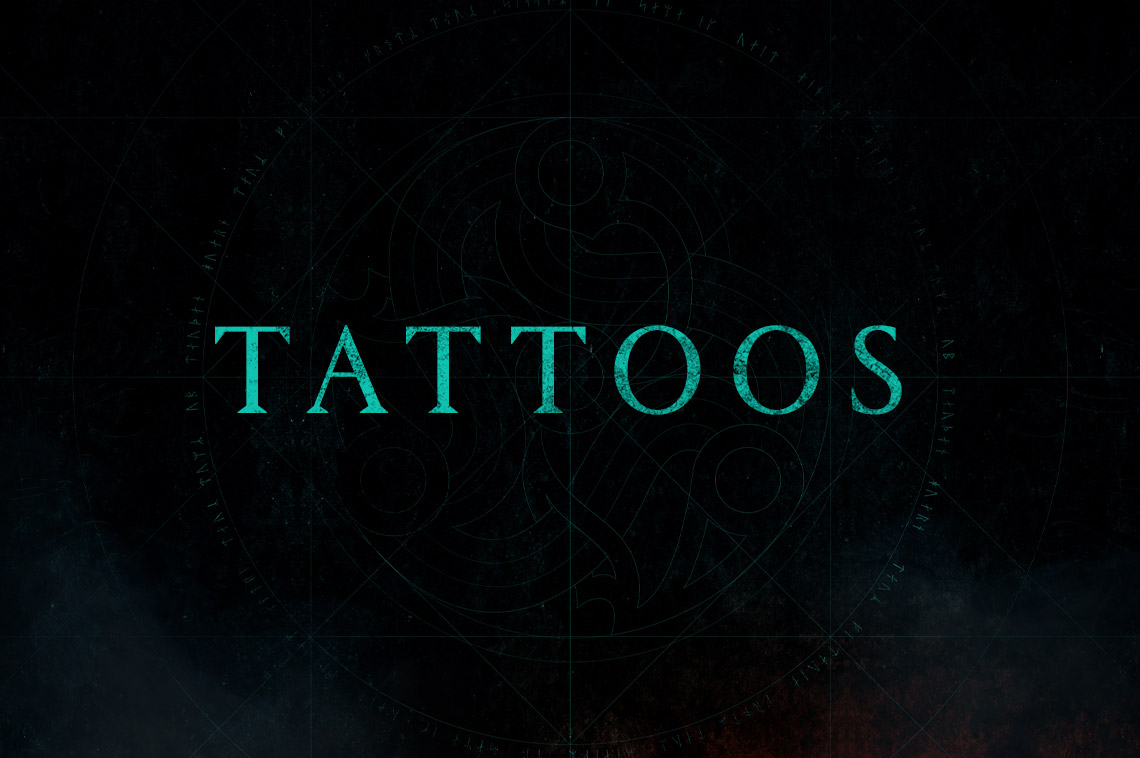 Making the character tattoos was also a wonderful opportunity.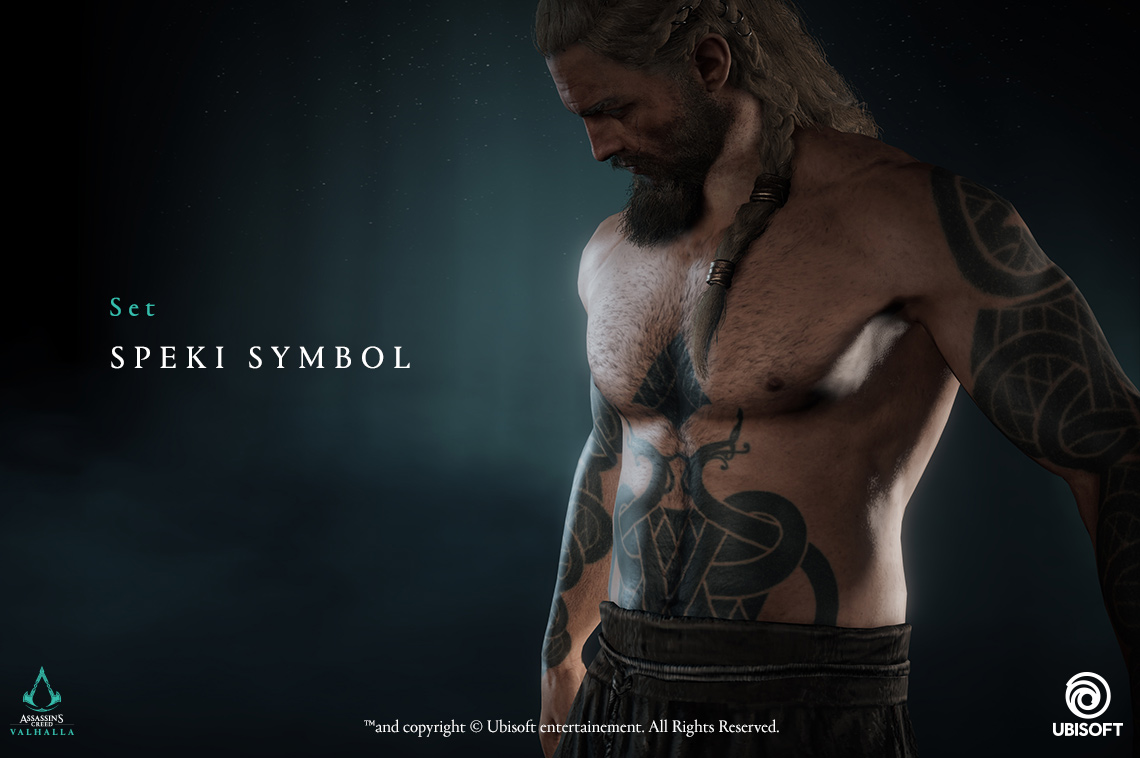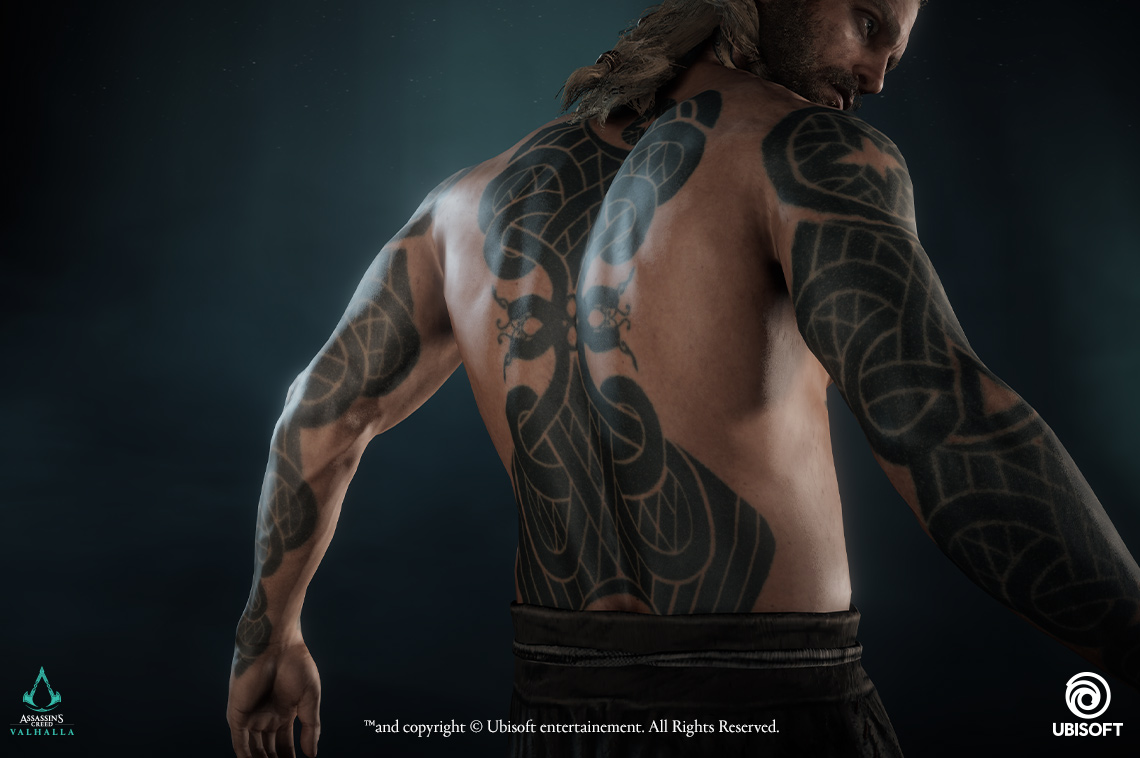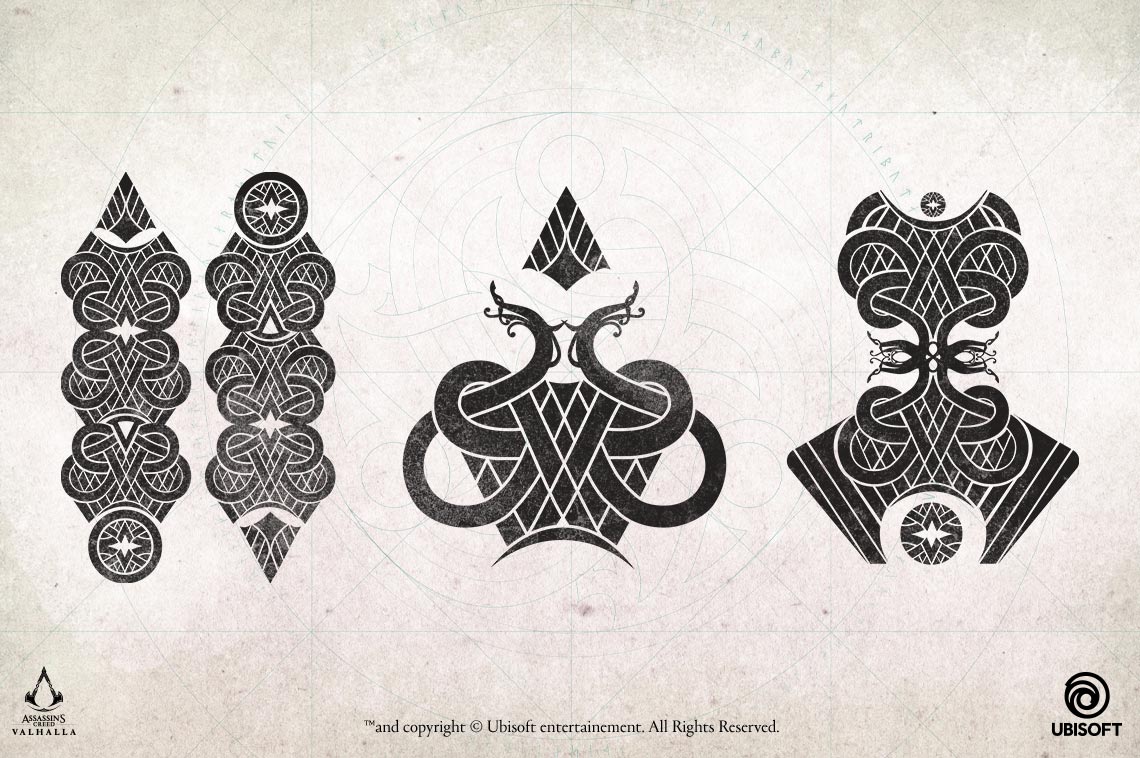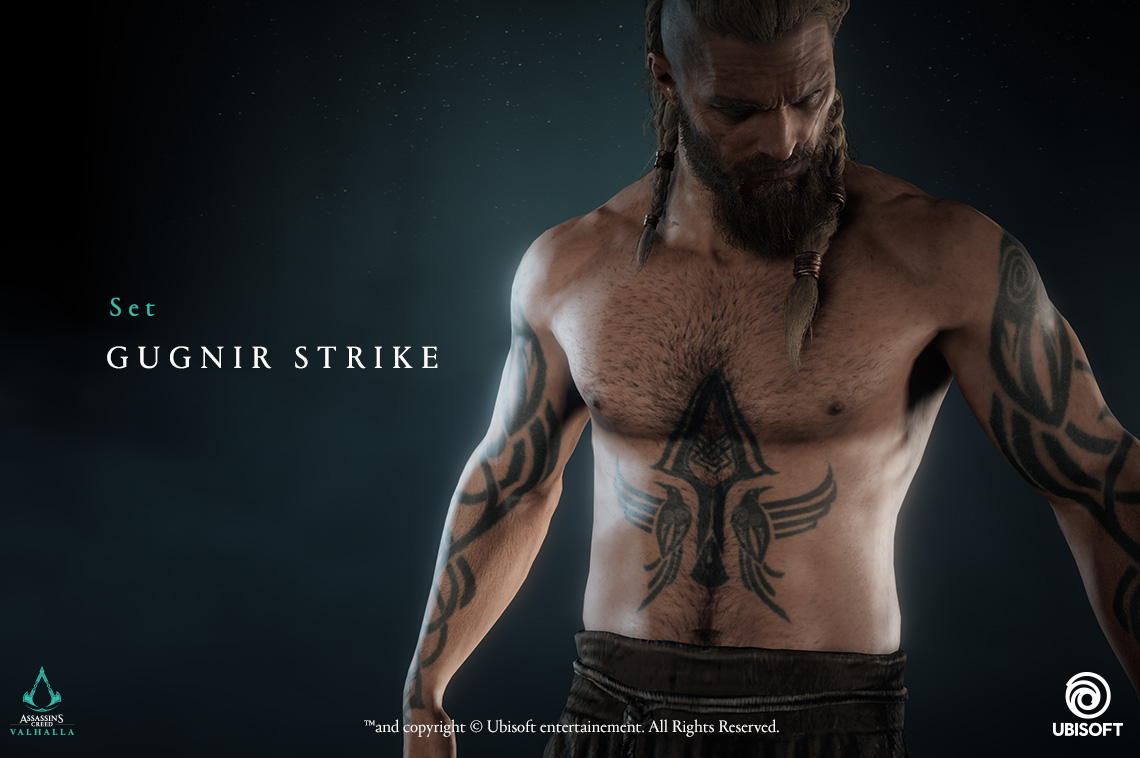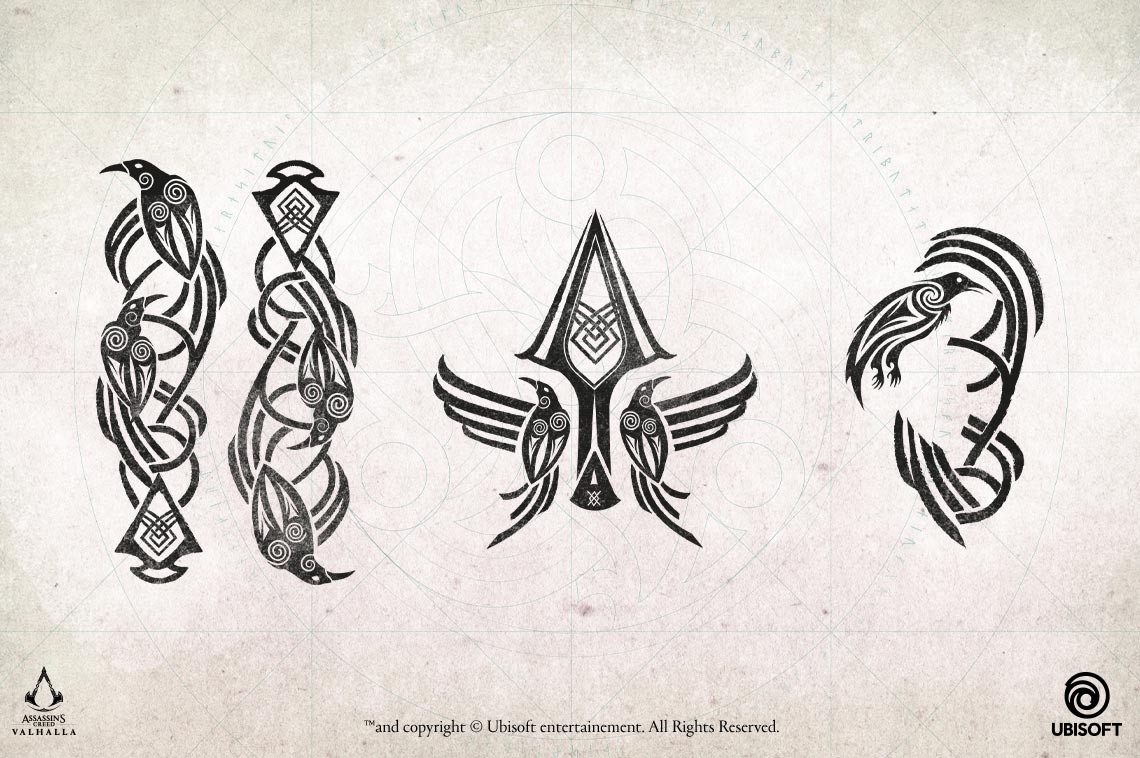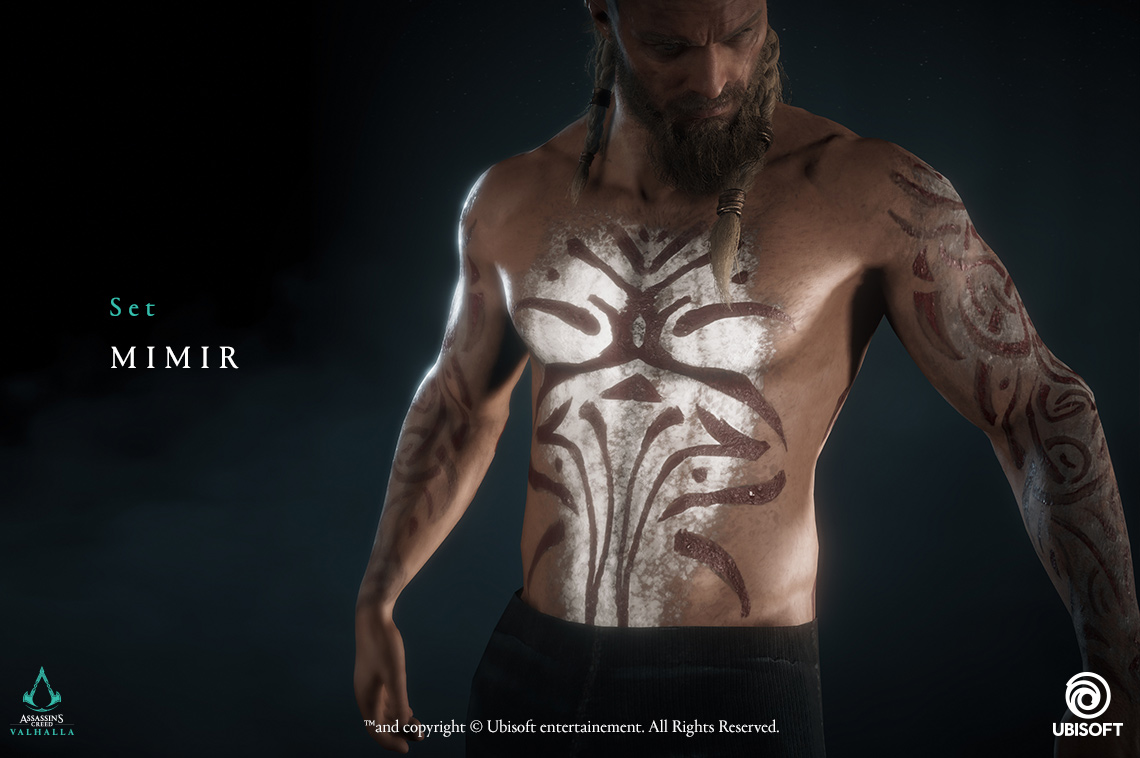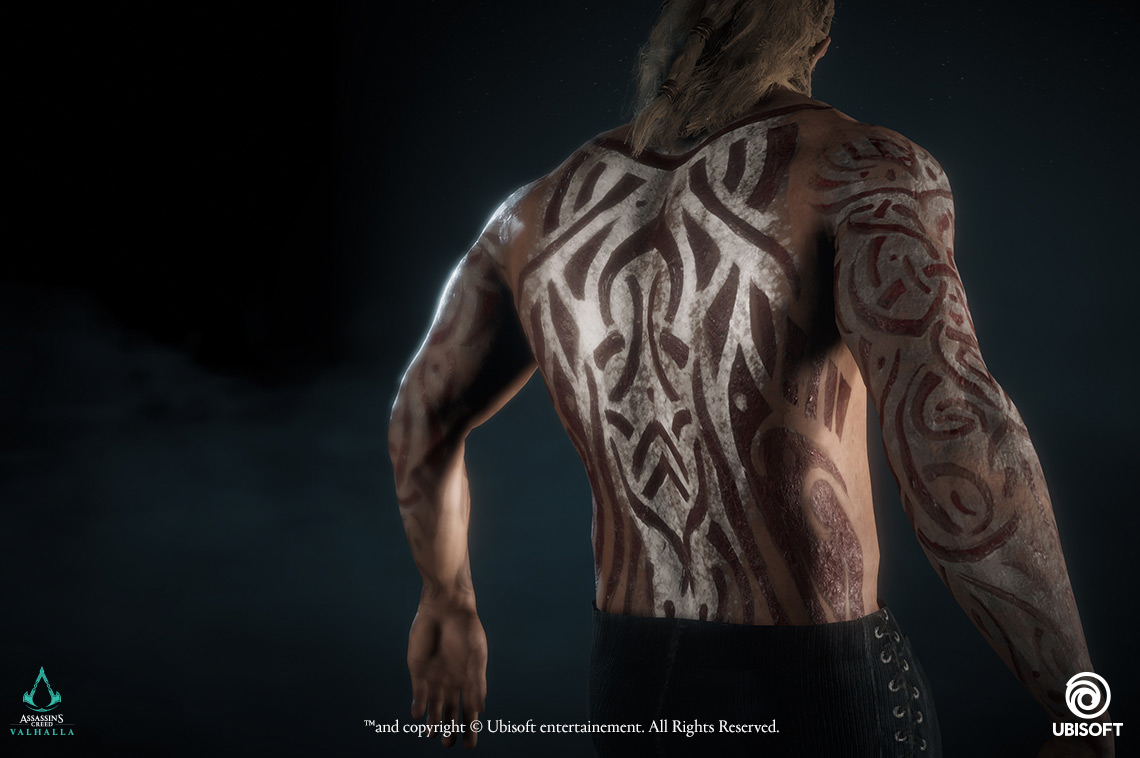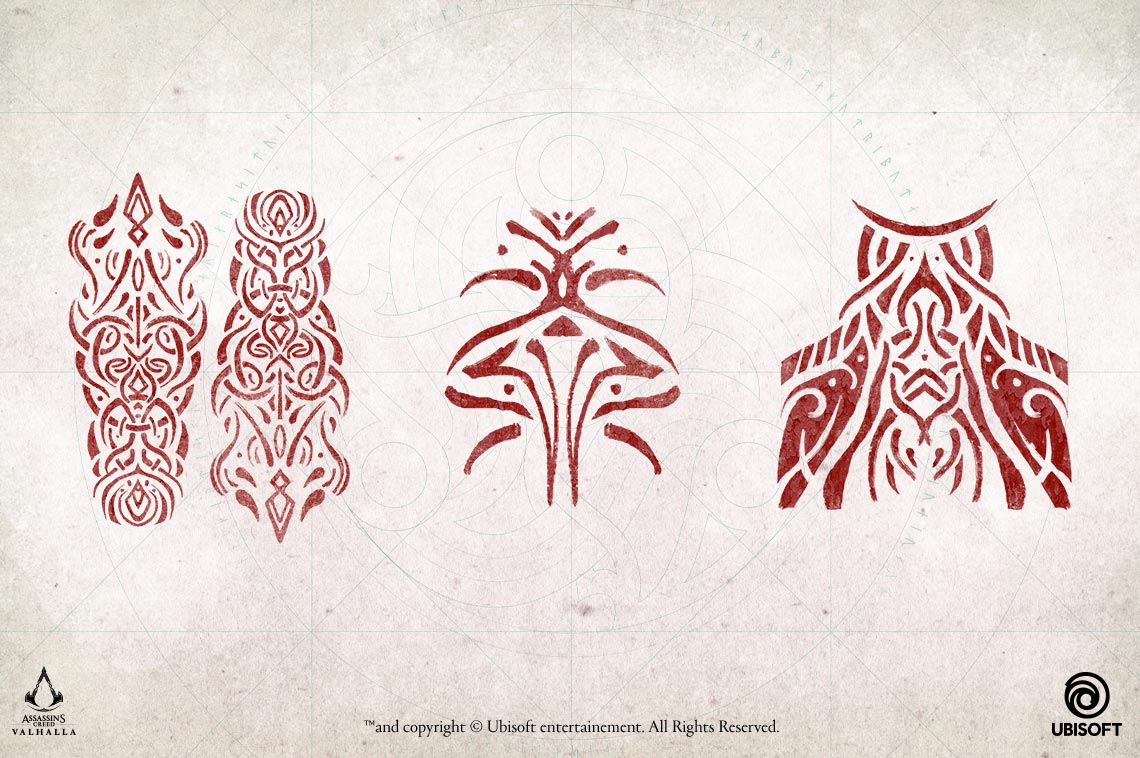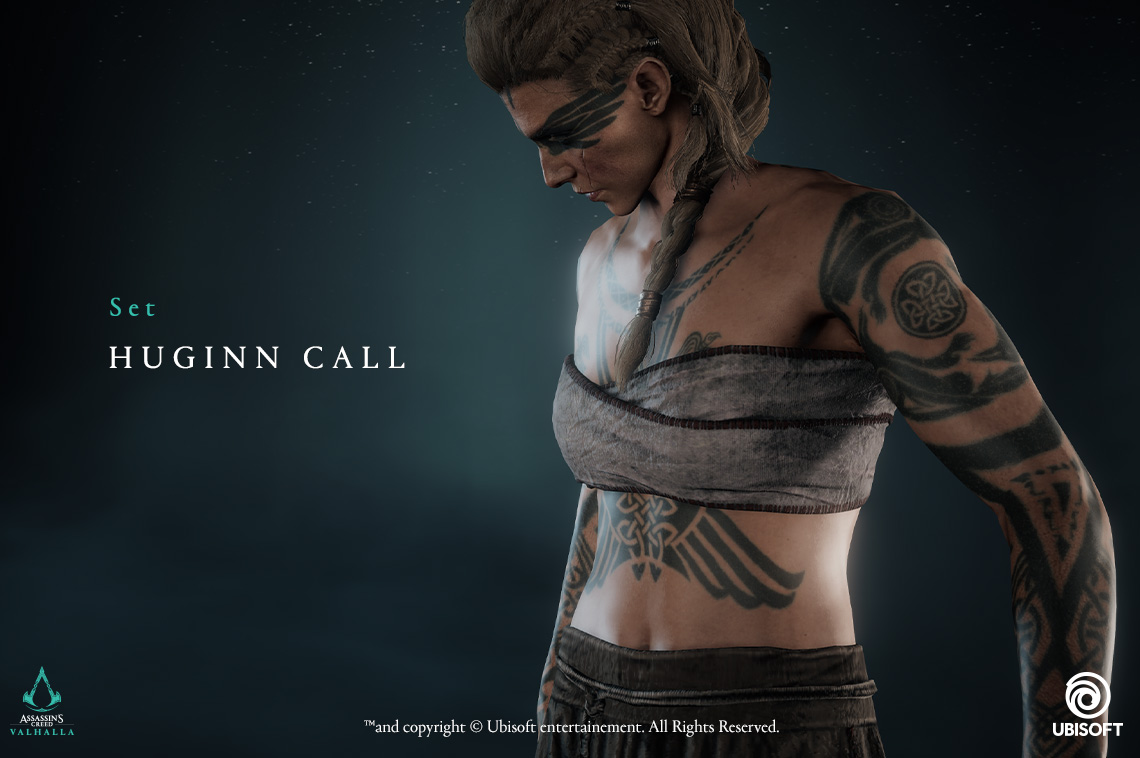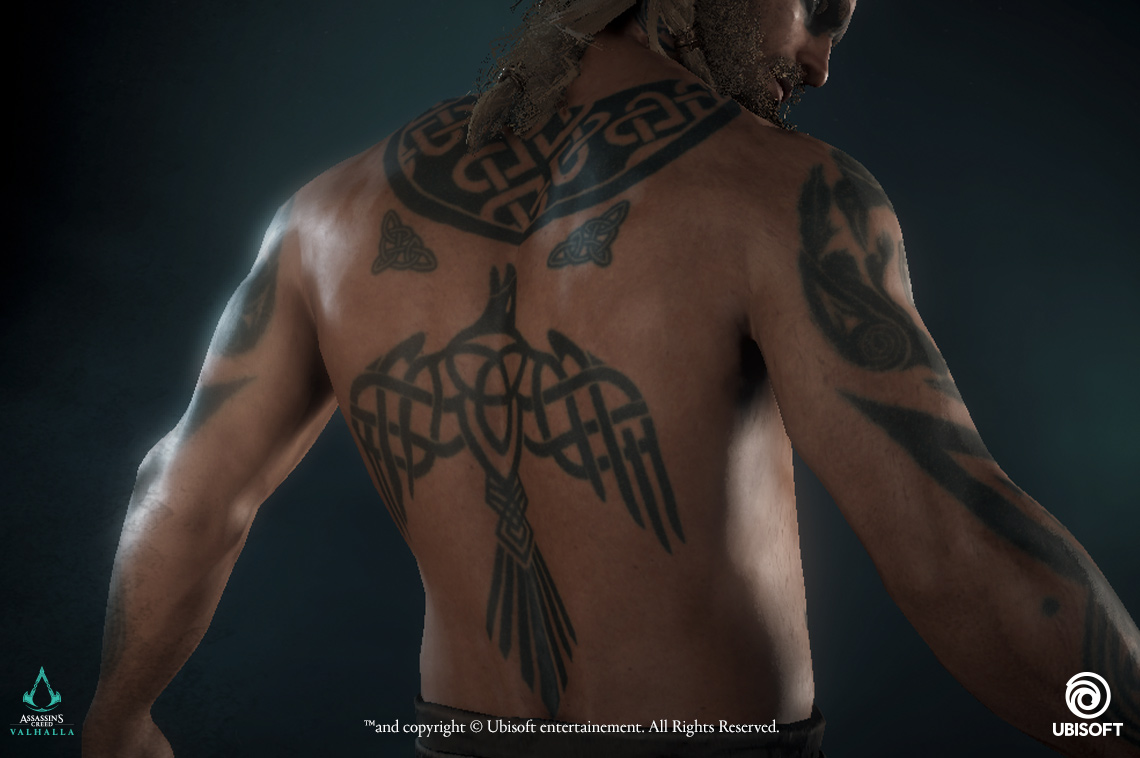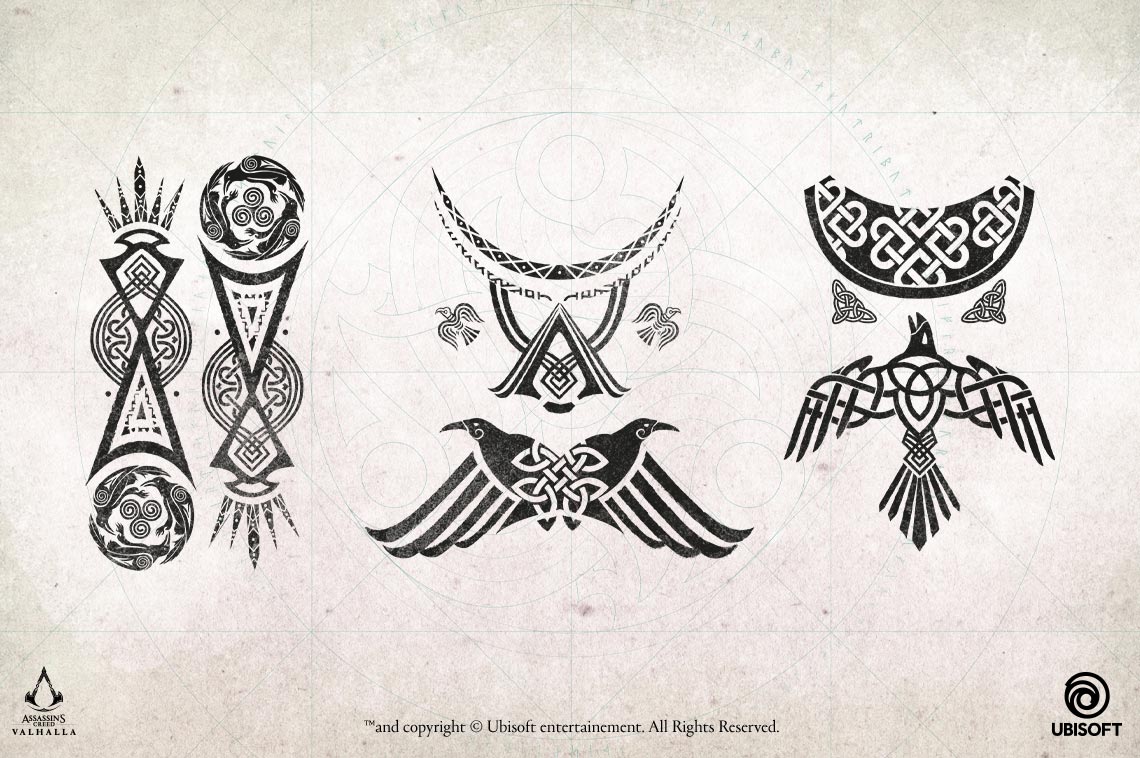 The arm of this set was used for the Valka.